Shoe Brands for Summer In Pakistan
Photos were posted on 04 May 2012 at 11:26am
Stylo, Ehsan chappal store, Metro, Borjon, Lark and finch and there are many more summer shoe brands in Pakistan. Stylo Shoes doesn't only make your look charming but it is durable at the same time. In spite of the fact, they have a tremendous stock for summer shoes they also deal with concerned articles. Now a day they are having up to 70% sale on summer shoes in their liberty branch and Defense Block in Lahore, whose costs are ranging from Rs.450 to Rs.4000.
Servis is well known Pakistani summer shoe brand and now a growing multinational footprint in Europe, Middle East, and many other parts of the world. Servis commenced its journey with single footwear but now it has quiet a tremendous stock of shoes winter and summer shoes with different exotic designs.
Servis store has spread in the market by its outstanding summer shoe collection especially this time. Servis stores are situated in certain places for example defense, Liberty, Anakali, Auriga in Lahore and Zamzama, Gulshan e iqbal, North Nazmabad in Karachi. Servis assuming best Pakistani summer shoes brand has more than 400 stores throughout Pakistan and more than 2000 dealers. Costs of shoes are ranging from Rs.500-3500.
Lark & Finch - the world at your feet is a multinational footwear line with its foundation in Pakistan. Lark & Finch has been showcased with a broader view to fulfil the needs of all kinds of people. This summer they have exhibited a vast variety of Pakistani Summer Shoes.
Bata is a name that needs no introduction, no doubt best Pakistani summer shoes brand. The company presently operates in 60 countries throughout the world and has a huge stock for summer shoes. Now a day, it has more than 370 outlets in Pakistan. Its prices are reasonable ranging from Rs.300.
Fetish is the shoe company by Nadia Hussain.
Her idea is summer shoes as designs are different from the other ones, in a sense; they will be having costly so they are surely more appreciable than any other brand of shoes accessible today for Pakistani summer shoe brands. But it is reasonable. The cost is somewhere between Rs.1500 to 3500.
Borjan is doing business in the footwear industry for almost 15 years, now it has more than 49 branches in 35 cities of Pakistan. It always presents good designs for winter and a tremendous summer collection.
Pin It
Viewing photos
(read users comments or add a reply)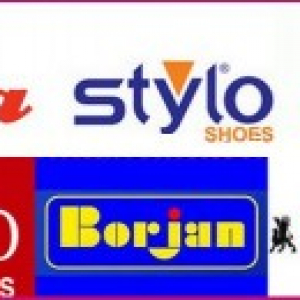 « Previous Photo
Next Photo »
You are viewing image number 1 of total 1 images.