Latest Stylish Wedge Heels Trends 2016
Photos were posted on 06 Oct 2016 at 11:31am
Here in this post, we are presenting the latest and stylish Wedge Heels 2016. All these shoes are according to the latest fashion and available in exclusive designs.
These wedge heels are perfect for those girls who have short height but they feel discomfort in high heels. These wedge heels look very stylish. You can wear them with formal dresses and also with jeans. You can have wedge heels in simple or floral printed shimmer designs.
Older women usually dislike heels and they can also easily use wedge or block heels. Latest collections of block heels are resented by several brands. Here below, latest stylish designs of Wedge Heels 2016 are presented below and you can view them.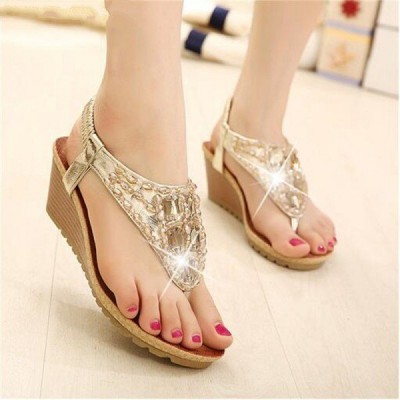 Pin It
Viewing photos
(read users comments or add a reply)