Kids Shoes Trend
Photos were posted on 04 May 2012 at 11:33am
A decade before baby foot ware in Pakistan was very rare. There were scarcely one or two brands that presented a fine range of shoes for babies. Even the designs were not so fashionable just the basic ones were found. These brands could be Bata and Servis. These brands are still trying their best in the market but the competition is becoming difficult since so many other brands are also trading in.
Even these two brands have tried their quality best very efficiently over the last ten years. They are now trying fashionable and latest trends and styles in shoes for kids also. The first trend of shoes for children in Pakistan was to have the fundamental designs. Now a day whatever is in trend for the older people are fashion for the children as well. If there is trend of pumps then surely there are pumps available for kids as well. These pumps are easily found in such wonderful designs for girls at Bata.
Joggers are the most common shoes for kids because all they do is for doing jogging and play the whole day. They require a fine and durable pair of joggers every time. Especially boys are fond of playing different games outside and they have to tear their shoes by playing or running hard in the play ground.
There are many kinds of brands that present a huge range of joggers for babies such as sketcher, Next, Bata, Servis, Mothercare and The Shoe Planet. Children also grow very quickly and their size is remaining changing so it is suggested to get reasonable shoes for them other than costly. There are many kinds of other brands as well that present reasonable and fashionable shoes for children.
Now a day children are also looked wearing boots in various colors and they look elegant wearing them. Especially girls must have a pair of amazing and charming pink boots with a matching coat they look very attractive in them. There is not enough variety of boots found in the market for girls in Pakistan but you can always inquire from relative or a friend to dispatch it from foreign country. Kid's shoes now a day should be fashionable and reasonable.
Pin It
Viewing photos
(read users comments or add a reply)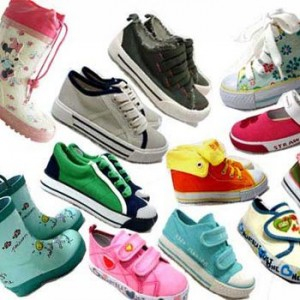 « Previous Photo
Next Photo »
You are viewing image number 1 of total 1 images.