Hobo By Hub Handbags And Shoes Collection 2014 For Women
Photos were posted on 26 Dec 2014 at 10:34am
Hobo by Hub handbags and shoes collection 2014 for women has been lately introduced. Primarily we would like to discuss the in-depth introduction of Hobo by Hub as a brand. Typically, in Pakistan this brand is known to be famous and well known brand in producing leather products.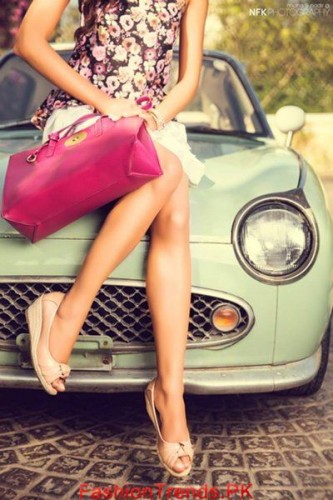 Few years ago this fashion brand was established and as well in Pakistan its very famous. Belts, wallets, handbags and shoes for women are the main product line of this brand. We would like announce that Hub has lots of sub brands in Pakistan however the most well known sub brand is Hobo Line. All women can find out many leather goods in this sub brand of Hub.

Hobo By Hub Handbags And Shoes Collection 2014 For Women

Lately, Hobo by Hub has introduced its newest and elite handbags and shoes collection 2014 for women. Elegant handbags and shoes for winter season are consisted in this beautiful collection. Stylish shoes in different designs such as pumps, boots, high heels and many more are as well included in Hobo by Hub's winter collection 2014. From high quality leather all the winter shoes collection are designed and produced.

Beside that for women this collection is as well consisted of handbags and clutches. If we come to the color discussion then bright and dark shades such as red, maroon black and many others are used by Hub in its products. This collection looks truly elegant and funky because of its colors.

Through photo shoot this latest collection has been displayed. Ekra Fayz is the feature model. And Nadir Firoz Khan has done the photoshoot. As well makeup and hair styling has been done by Raana Khan.

Some of the pictures of Hobo by Hubs hand bags and shoes collection 2014 has been given in below. You can find this latest collection in all the outlets of Hub. Visit its facebook fan page if you want to get information regarding locations of outlets and price range of the products. Lastly, we can admit that this handbags and shoes collection 2014 is really funky and elegant.
Viewing photos
(read users comments or add a reply)