Fashionholic Women Sandals Collection 2012
Photos were posted on 07 Jun 2012 at 9:37am
Fashionholic is latest rapidly growing and achieving good reputation brand of footwear and handbags among women. The new and fresh stock of footwear offered by fashionholic consists of slippers and the flat heels sandals in very trendy designs and colors. This simple and decent stock is quite reasonable for casual wear and also wears in high class parties and events.
The sober and charming colors and designs of sandals used for wearing reflects the personality of person by which fashionholic help its customers to meet their demands. This most charming and attractive stock of sandals by fashionholic 2012 has been presented on their stores. This footwear is comfy and convenient for any formal and informal use. Draw your look at this new appearing fashionholic sandals stock 2012.
SANDALS BY FASHIONHOLIC.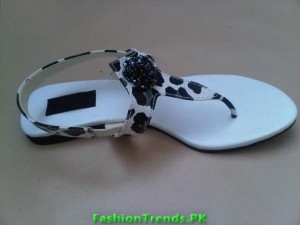 Pin It
Viewing photos
(read users comments or add a reply)