Elegant Bride Shoes Selection
Photos were posted on 09 Dec 2011 at 6:15am
Marriage is the most crucial day of the life for every one beyond the regions, colors and religions. And every one wants to make it especial and extraordinary with different and modish possessions. The whole things related to groom and bride brings in consideration.
With out any doubt, at the whole bride is most central figure of the wedding day. She remains the focal point of the audience at all throughout the wedding day.
The procedure of shopping for a wedding can be a wonderful adventure, but it can also be stressful and overwhelming. So, before the shopping for a wedding you should be well planned and clear about your priorities. Bridal dress and shoes are two most important things for each and every bride.
Choosing the perfect shoes for the wedding day is no doubt tricky part of the shopping. Before the shopping of wedding sandals you should keep in mind that shoe should be according to the theme of you wedding. To ensure that chosen wedding sandals style will suit your wedding dress. It is essential that the wedding sandals should be matching with bride dress. Heel is most important thing it should be according to the length of the dress otherwise it can spoil the beauty of your wedding dress at all. It is strongly recommended that the height of your wedding footwear should be what you can easily wear. No doubt, it is notion that high heels are the requirement of the bridal. But   Shoes should be fashionable, comfortable and cost-effective. Your wedding foot wears texture and fabric must be match with the texture and fabric of your wedding dress. You should choose the ideal shoes for your wedding is to select a versatile design. Choose a style that will work well with just about any kind of wedding dress style you choose. In Pakistan you can easily can purchase cost effective, stylish and comfortable bridal footwear.  There are certain companies that specialize in Pakistani bridal shoes which include brand Stylo, ECS, Huner, Samia Azmay Shehzada, Tehxeeb and amongst others.
Although your shoes might not be seen very much when they are hidden unnoticeable under the edging of your dress, they still make a big difference in your appearance and comfort. That's why girls put same amount of energy on the selection the shoes as they put in the selection of the dress so far. So, before the bridal shoe or footwear shopping you should remember above mentioned tips.
Pin It
Viewing photos
(read users comments or add a reply)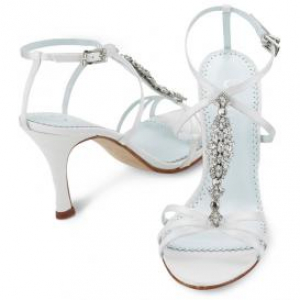 « Previous Photo
Next Photo »
You are viewing image number 1 of total 3 images.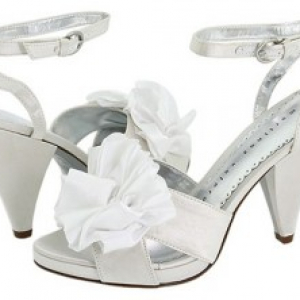 « Previous Photo
Next Photo »
You are viewing image number 2 of total 3 images.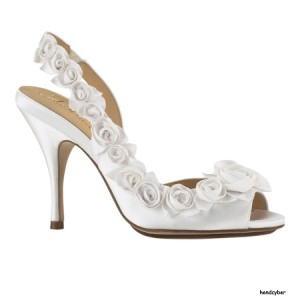 « Previous Photo
Next Photo »
You are viewing image number 3 of total 3 images.