Just now, Zainab Chottani Azadi dresses 2016 have been launched. The modeling is performed by famous model Sunita Marshal due to which it is looking marvelous. Here, pictures of these Zaibnab Chottani 2016 Spring Dresses for Women are presented for the fans. You can easily view that the model is showing this collection by wearing white colored dresses along with grey shade and white shade dresses.
The model is holding Pakistani flag as it is a freedom day collection while she is looking really perfect in these dresses. These stitched spring 2016 dresses by Zainab Chottani are available in medium length which can easily be paired up with white pants or white shalwars. All these dresses are showing the spirit of Independence Day as the whole collection is quite elegant. Now, all these Zainab Chottani Azadi Dresses 2016 are available through their outlets and also via online order.
You can view pictures of the complete collection of Zainab Chottani spring 2016 dresses which is especially for azadi day. You will look like a true Pakistani in these gorgeous dresses. These dresses will make you smile on the Azadi day as they will not only make you look beautiful but also create the spirit of independence in you.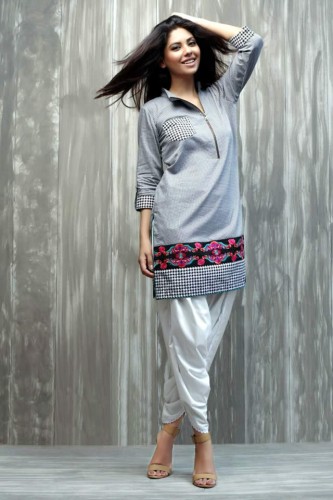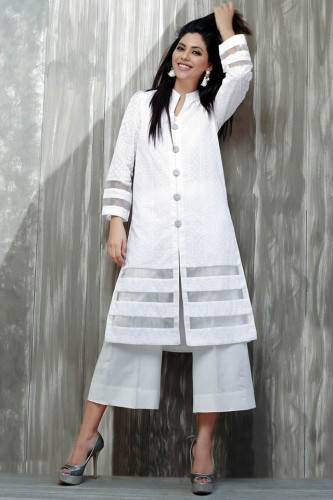 Zainab Chottani Azadi Dresses For Women 2016 Related at Fashion Trends