At Shaan-e-Pakistan fashion show 2015, Umar Sayeed displayed this "Bride of Pakistan" displayed Bride of Pakistan collection which took place in Dehli, India.
This collection is consisted of pieces for all wedding ceremonies such as bridal outfits for trousseau, mayun, mehendi, bari nikkah and even for sisters of the bride and groom. This collection has been designed in rich silks; thread embroidered surfaces, antique vintage gold coiled work, re-creation of embroideries and antique tankas in zardozi along with thread work.
Shaan-e-Pakistan, a 3 day cultural initiative, which brought a regular platform to the Fashion Talents of both countries Pakistan and India, also supported the cultural bonds among the 2 neighboring countries, which revealed along with a Gala Fashion Show in the Dehli.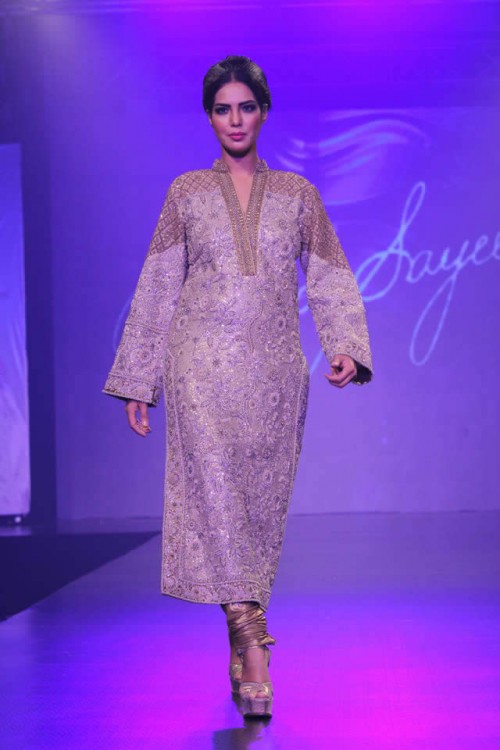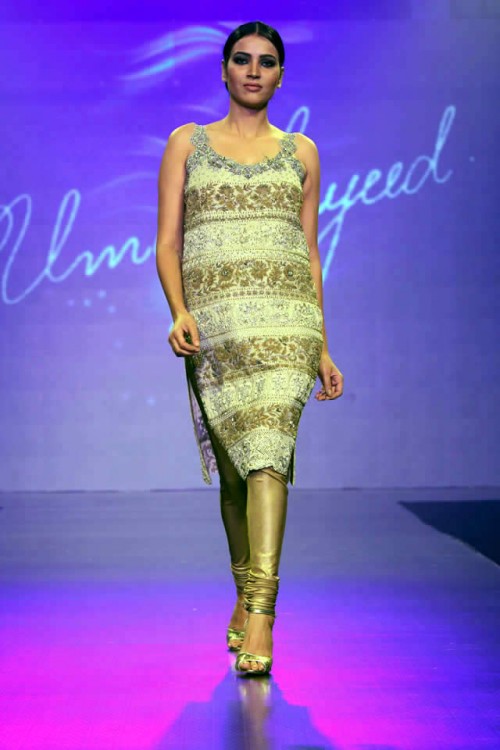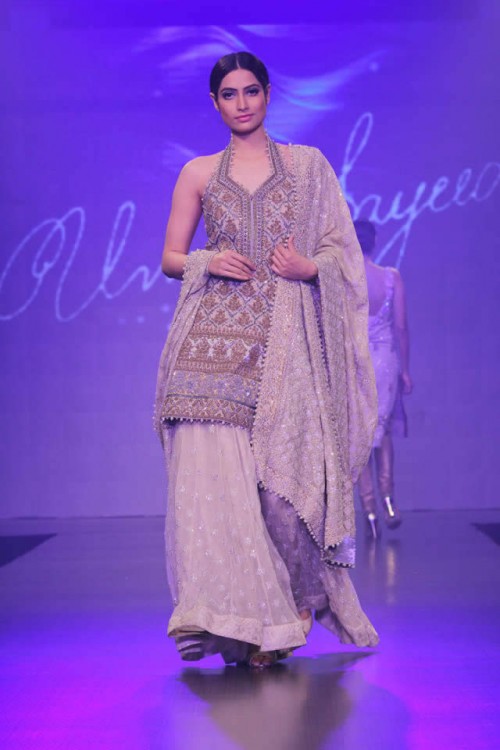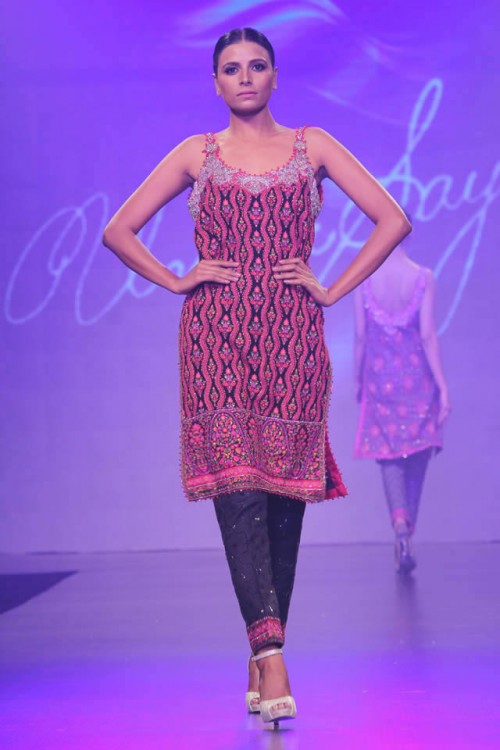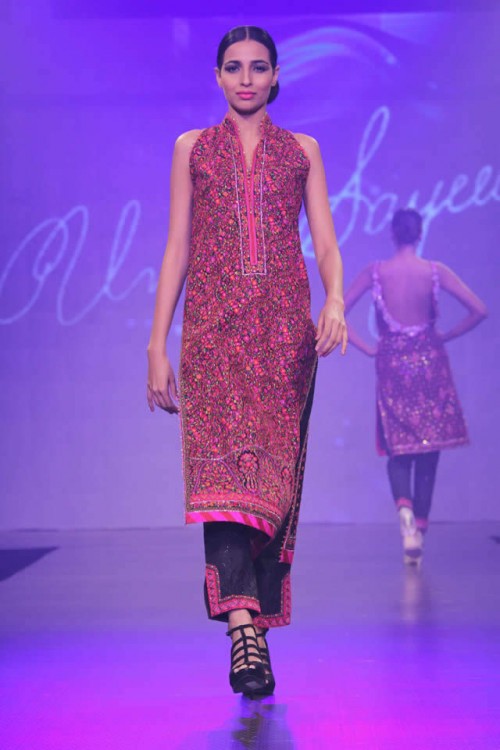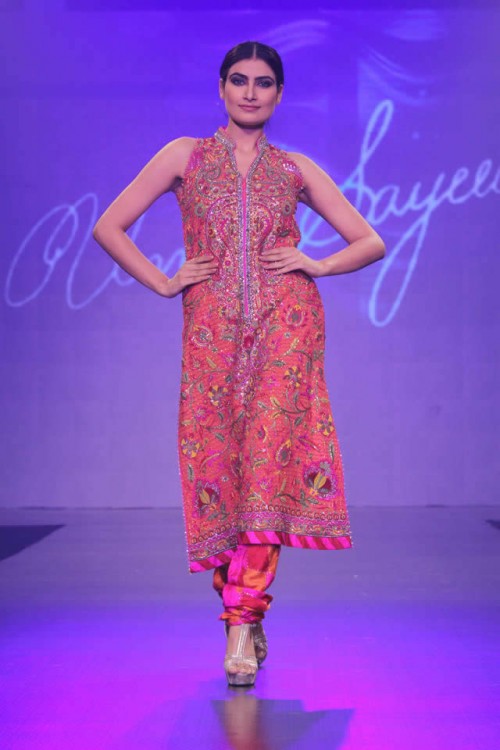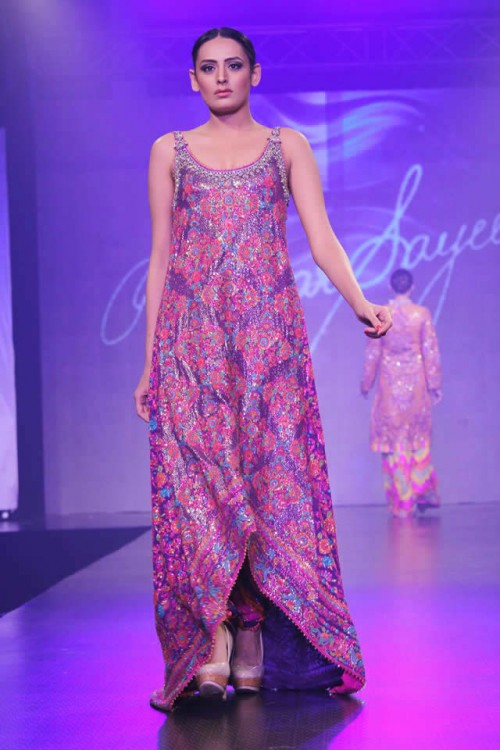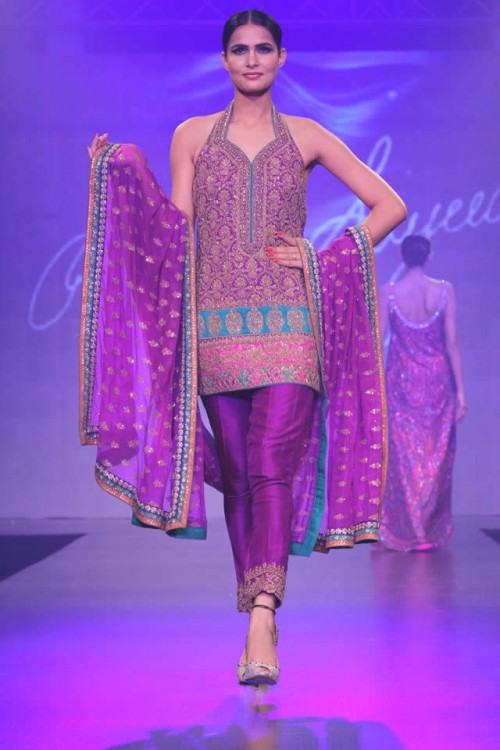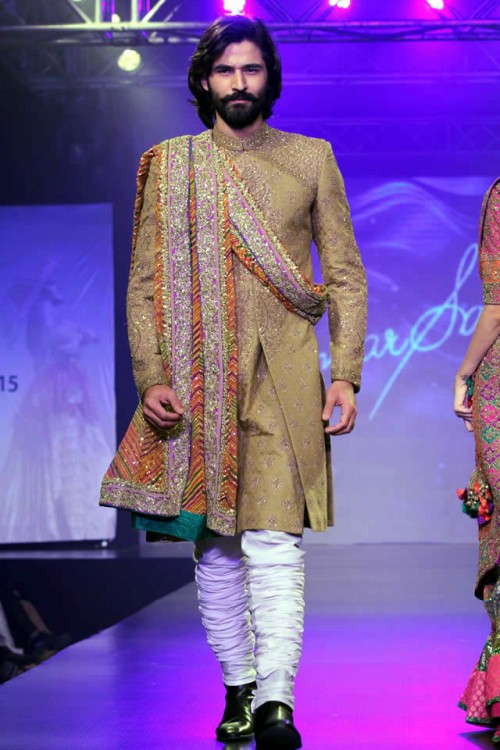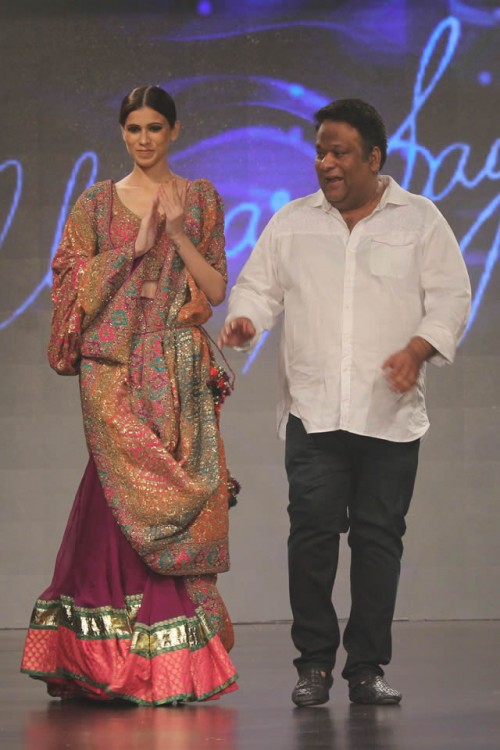 Umar Sayeed Collection at Shaan-e-Pakistan Fashion Show 2015 Related at Fashion Trends