Silaayi is a fashionable and decent fashion brand, which has been working in the fashion industry. This is a newly emerging fashion brand, which has been working under the guidance of its founders, Adil Mufti and Alinah Iftikhar. This fashion brand has been working in the product line of formal, party, semi formal and causal wear dresses. This fashion brand has prepared the dresses as ready to wear and these dresses are perfect for the different seasons and events. The dresses placed in the latest collections of the dresses are prepared according to the latest trends and styles.
The fashion label, Silaayi has designed the dresses as prêt wear collection 2014 for the women and these dresses are prepared for the winter season. The long shirts and frock are added with the trousers and tights and these are prepared with the latest fashion designs and styles. The fancy work on the shirts and frocks make it chic and trendy and the look of the dresses is beautiful and fancy.  Most of the dresses are prepared in bright and beautiful colors like green, pink and golden. The fashion lover women and girls will like all these dresses as they wear these dresses as party wear.
The prêt dresses are added with this post, which are displayed in the Silaayi prêt dresses 2014 for the women. The customers can approach to the fashion designers through their email address and their contact numbers. The customers can also visit the outlets of the fashion brand to watch the whole collection of the dresses, which are stylish and trendy.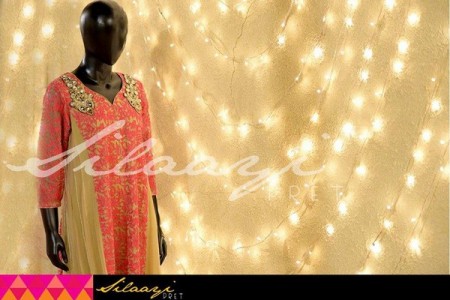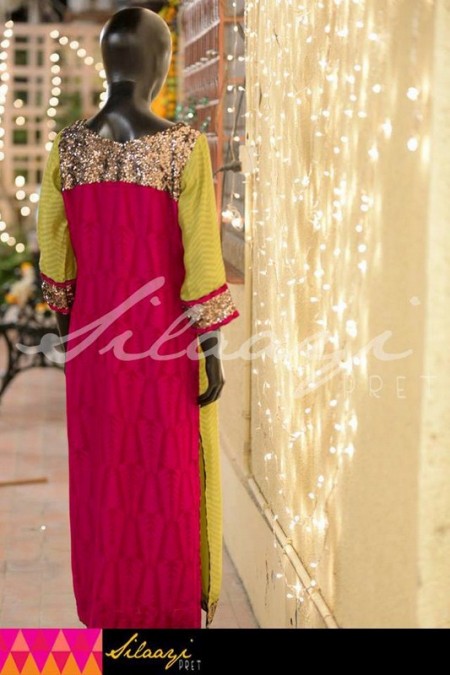 Silaayi Pret Women Dresses 2014 Related at Fashion Trends