We have seen male and female models walking on ramp but an exclusive fashion show was held in Islamabad in which transgender people showed performance.
The viewers watched this show with interest and gave them encouragement. The models were wearing beautiful dresses and they proved that they also have talent.
Organizer of the show told that the show was held against the bad treatment of these transgender in the society so that they can come ahead.
Apart from beautiful walk by transgender, Pashto singer and band also performed. Models also danced on various songs at the end of show.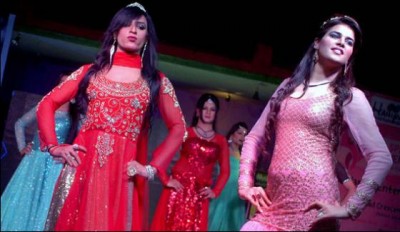 Transgender Fashion Show 2016 in Islamabad Related at Fashion Trends