Nida Azwer showcased its luxury prêt collection, "The Susleme", at PC hotel Karachi during FPW S/S 2017.
In the standalone Susleme luxury prêt collection by Nida Azwer, you can view vibrant colors taken from Uzbek tiles while you can get comfortable fabrics like organzas and fine silks in range of these dresses that are beautifully embellished with crystals, ribbons, beads and embroidery.
The colors used in the dresses of this collection are black, white, brown, magenta, blue, saffron and coal. There are different traditional and modern dresses found in this collection like silhouettes, pants like cigarette and culottes, shalwars, harem, peplums and draped jackets.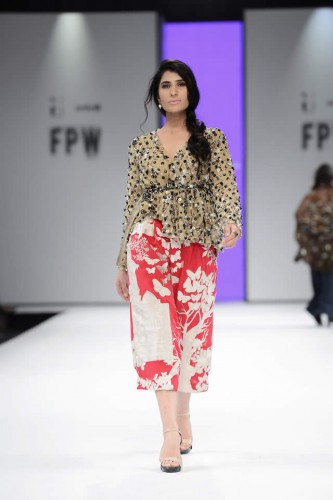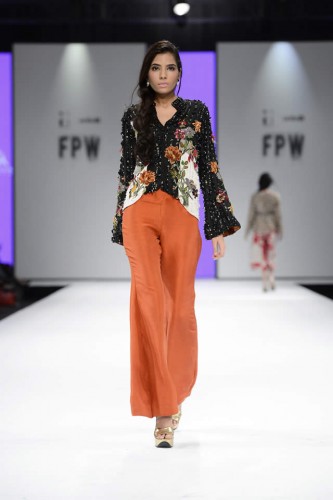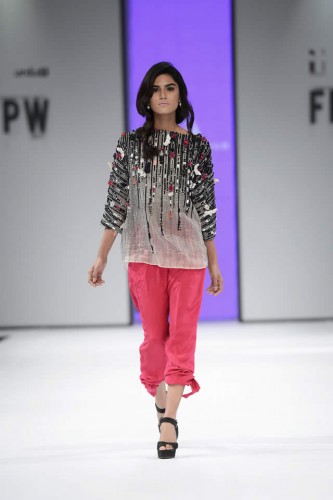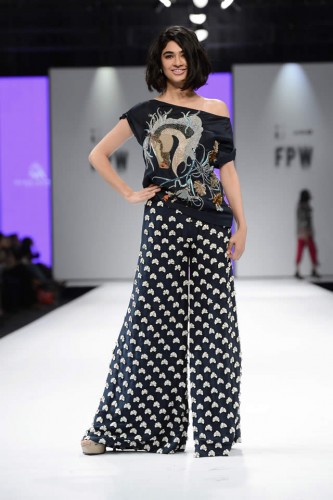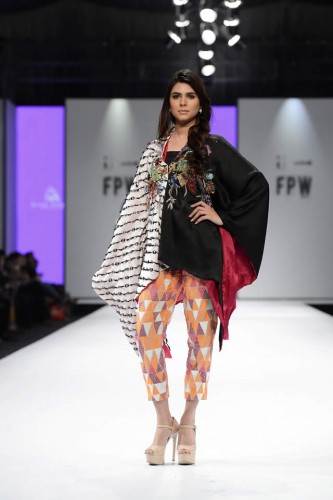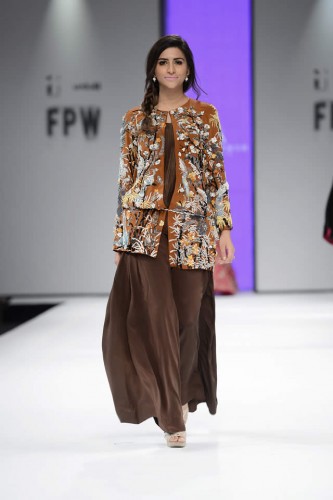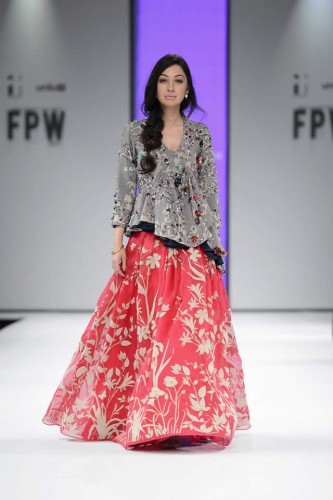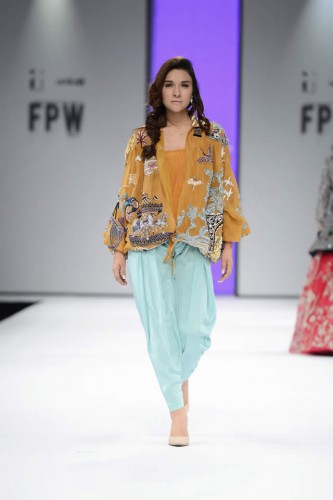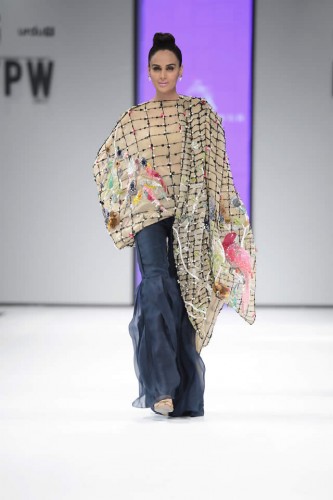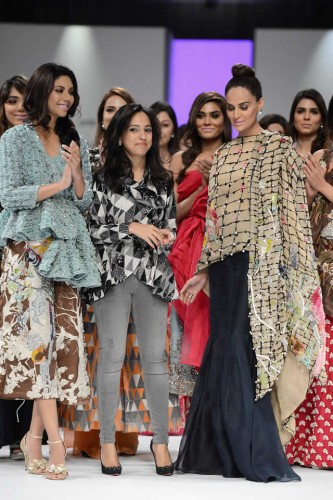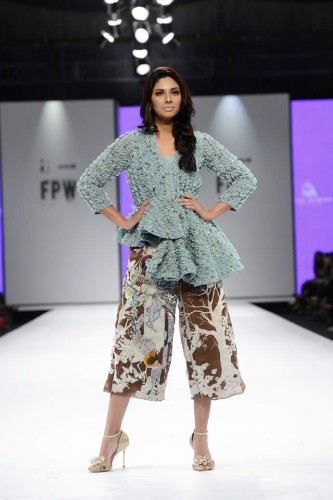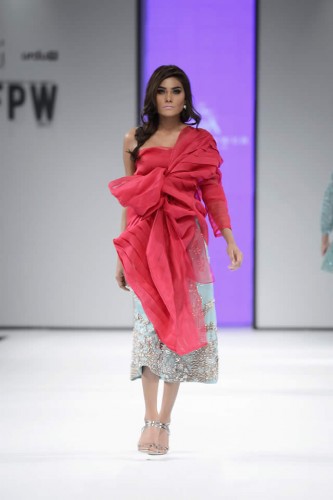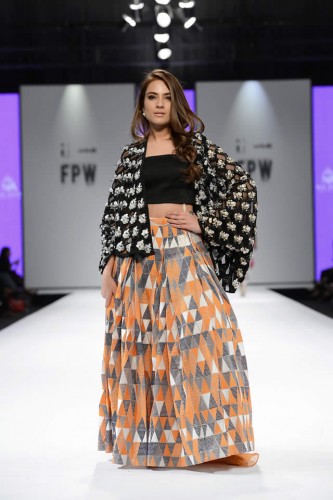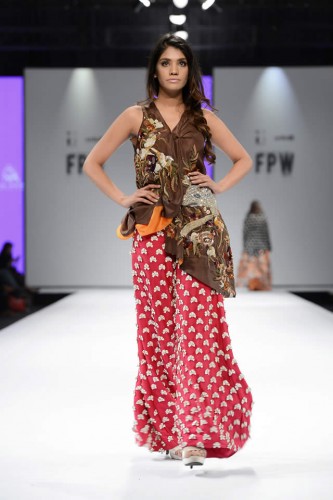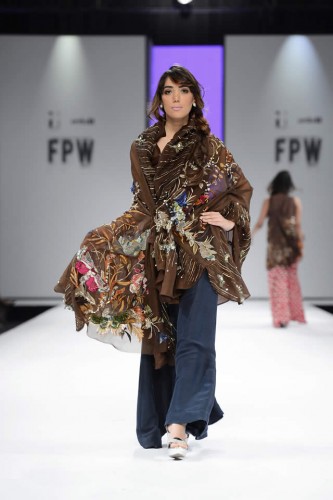 Nida Azwer Collection The Süsleme at FPW 17 Related at Fashion Trends