According to famous Pakistani entertainment house HUM Network, the 14th QMObile HUM Bridal Couture Week will be held from 31st March to 2nd April 2017 in Karachi.
Since its beginning, BCW is known as the first choice for both new and experienced designers to present their latest bridal collection on its runways. For last several years, the platform of BCW has been used by prominent designers to present their best collections and also by emerging designers to showcase their talent. Now, QHBCW is the only famous platform for promotion of bridal and jewelry exhibition to local and foreign buyers due to the global reach of HUM Network.
Bridal Couture Week was initiated by HUM Network seven years ago in order to promote bridal industry of Pakistan and it is held twice in a year. In Pakistani fashion industry, the most awaited event is this grand bridal show while it is continuously improving with time. The announcement about the names of participating makeup artists, designers and jewelry designers will be made soon.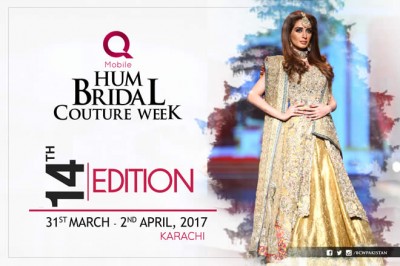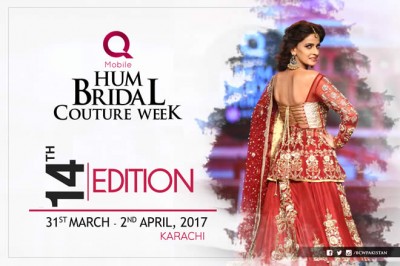 Bridal Couture Week 2017 Karachi Date Announcement Related at Fashion Trends