The leading fashion designer, Sahar Atif displayed her heritage Bridal wear collection in the fashion show and gala, which was conducted in Delhi, India. The Shaan-e-Pakistan fashion show and gala was conducted in which the dresses of this fashion designer are exhibited.
The fashion designer, Sahar Atif has introduced her SAAI collection, which is best known for the designers, and the dresses are incorporated with Pakistani craft and heritage and it is provided in each creation. The collection of this fashion designer is soft, delicate and sensual and the dresses of this fashion designer are provided for the bridal collection, which are revealed in Shaan-e-Pakistan. The designer has great sense of Pakistani embroidery work and the women can find all of them in her signature silhouette. The delicate and excellent styles of the dresses are combined with mute and pale colors and these are also combined with timelessness of craft embroidery work. This collection was formerly launched with the formal and bridal wear and this brand get the diversity of labels, which are comprised of the bridal, formal and couture collection.
The fashion show, Shaan-e-Pakistan was launched for three days and this cultural show provides the platform to the new and talented fashion designers of India and Pakistan. They started working in the fashion industry to strengthen the cultural ties between these two countries.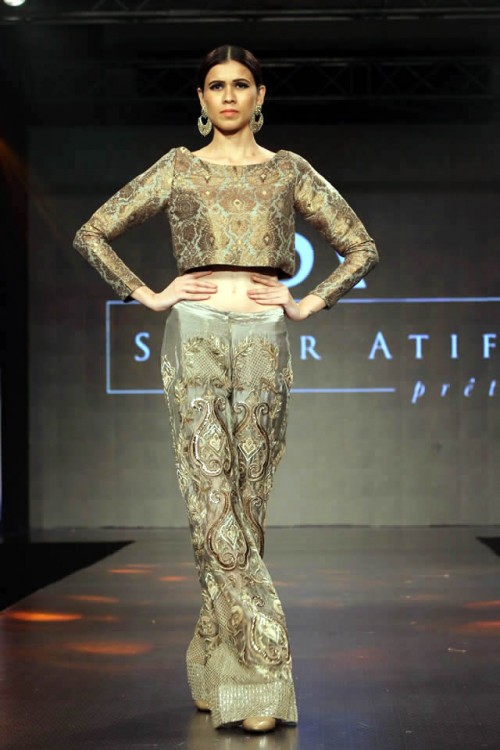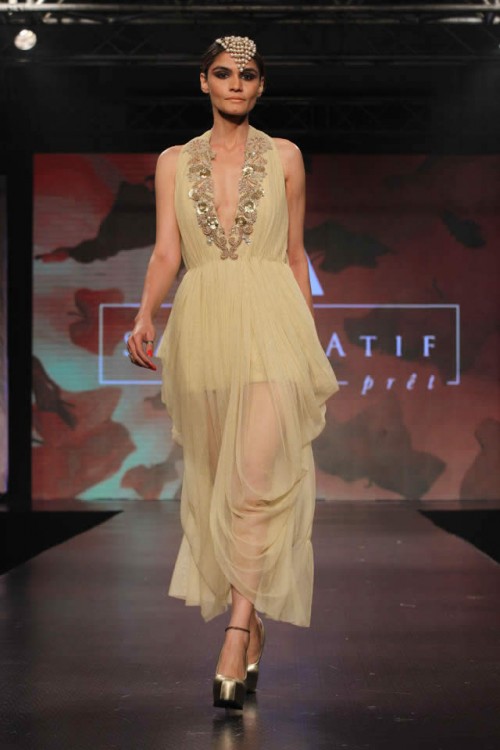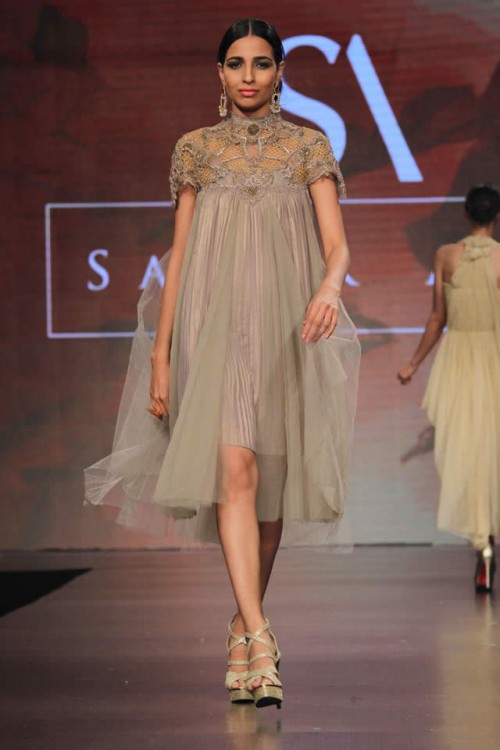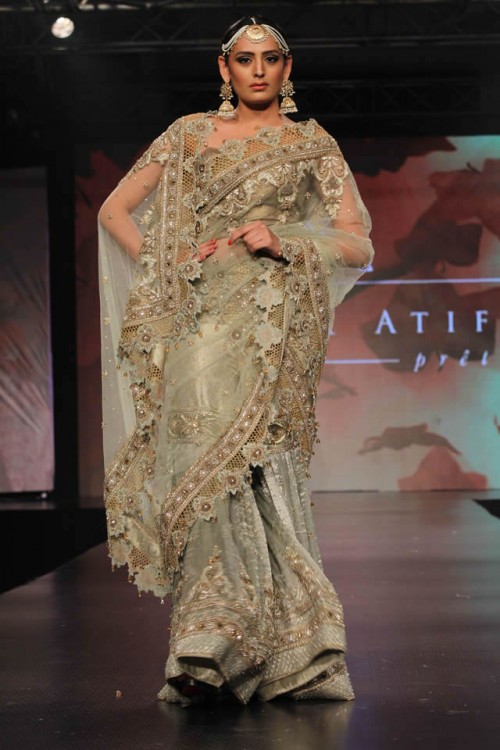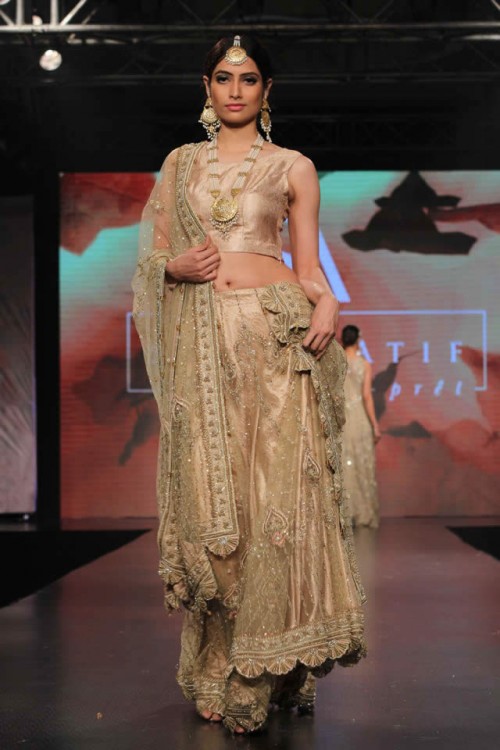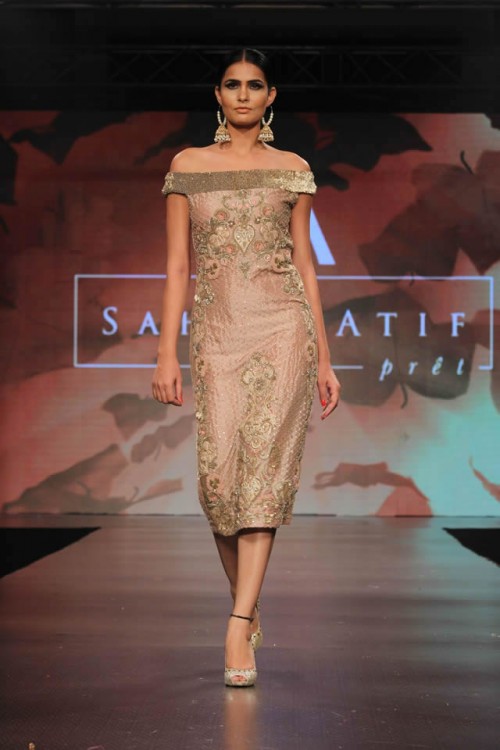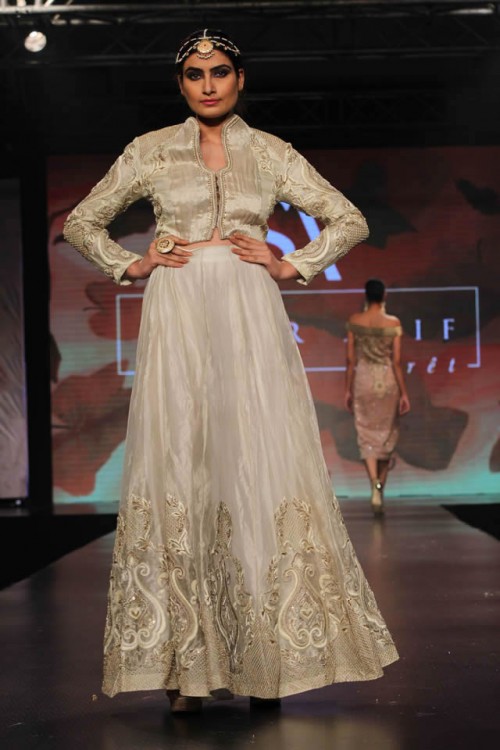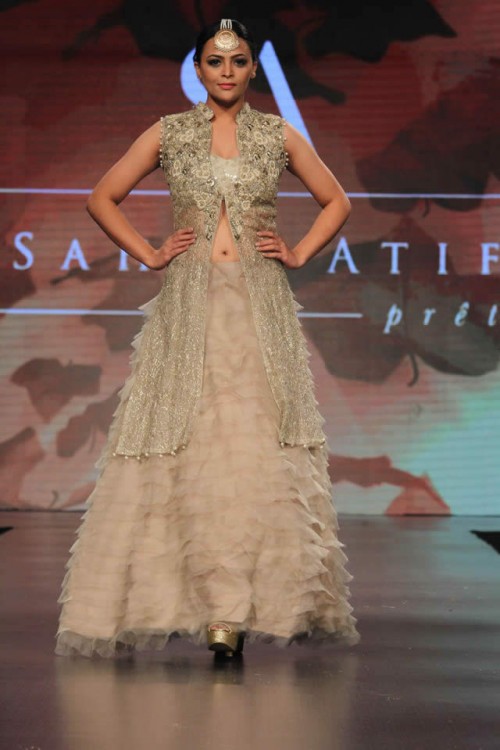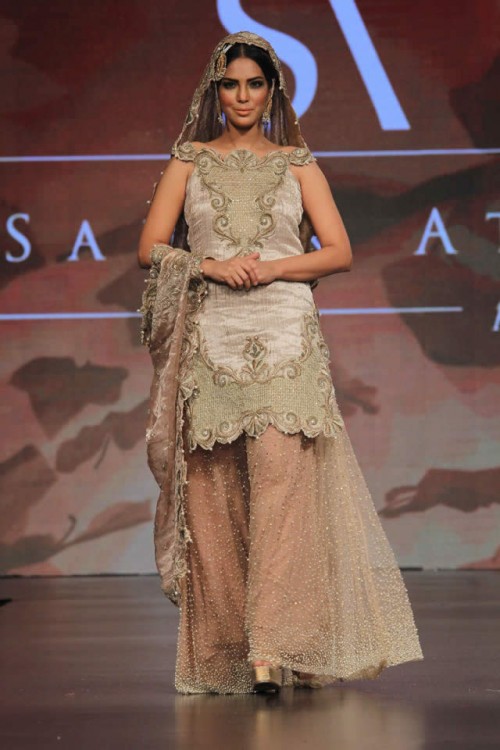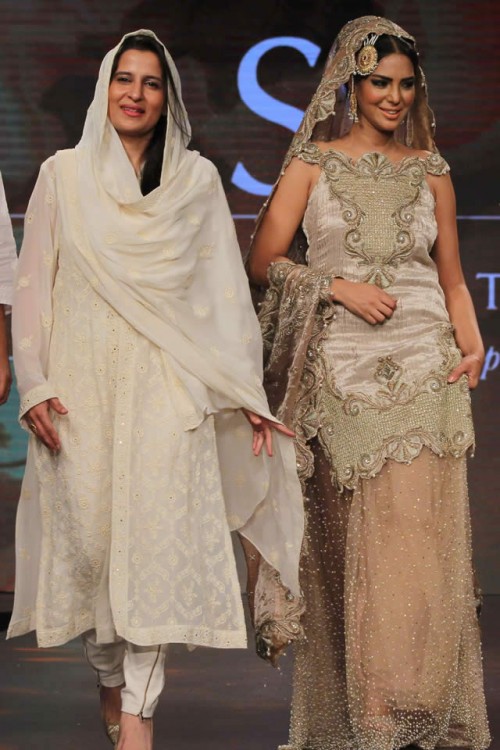 Pret Collection at Shaan-e-Pakistan Fashion Show 2015 By Sahar Atif Related at Fashion Trends