Most of the people are conscious as how they look for which they try to have latest dresses according to the modern trend. Old fashioned dresses are rejected by most of the people. During every party, event or ceremony, girls always try to look unique and prominent by dressing stylishly. New trends are always introduced by our designers and people look beautiful after adopting these trends. Now, there are unlimited fashions and trends available. Gown style dresses is one such trend. There is a huge collection of gown style dresses introduced by our designers. These dresses are especially liked by young and teenage girls. You can use fabrics like net, lawn, chiffon, silk and velvet to design these gown style dresses. We are providing here several such gown designs through which you can choose the best design for yourself. You can use these dresses in both formal events and also as a dress for casual wear.
Latest gown design
Several styles of gowns are available for various purposes that will increase your look elegantly. Most of the girls like to visit functions and parties in which they want to look beautiful and unique. For this purpose, we are providing the list of party wear gown designs while these gowns are made with different fabrics and thread and tilla embroidery is used to embellish them.
Velvet gown designs
It is the best design to wear at this time as velvet is especially used for winter season while the fabric is also in trend. This design is perfect as party wear due to its unique style and elegance. All the dresses in this collection have stylish embroidery along with combination of nice colors. Few of these are decorated with thread and stone work while others have tilla embroidery on them.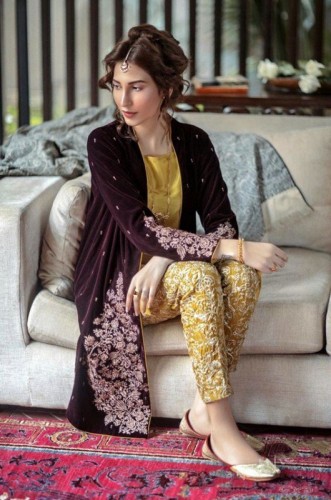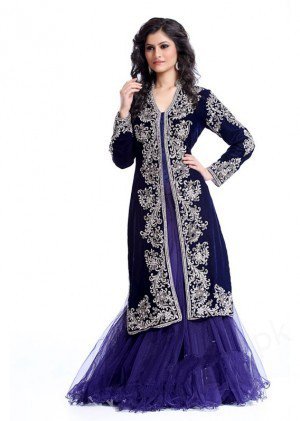 Chiffon gown designs
Chiffon is an evergreen fabric that always remains in fashion. This fabric can be used for both formal and casual purposes. Currently, dresses of this fabric in party wear gowns are available. There is embroidery of cutwork, pearls, stones and threads in these gowns.
Silk gown designs
Silk is mainly used in formal wear outfits due to its delicacy and elegance. You can make the dress more shining with the use of embroidery.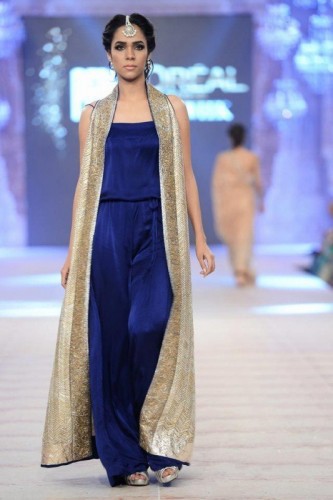 Net gown designs
We are having the trend of net gown nowadays. These gowns are especially used for party wear and they are made prettier with the addition embroidery and tilla work. These net gowns are available with beautiful embroidery and in various colors. Thread work and tilla make these dresses look beautiful.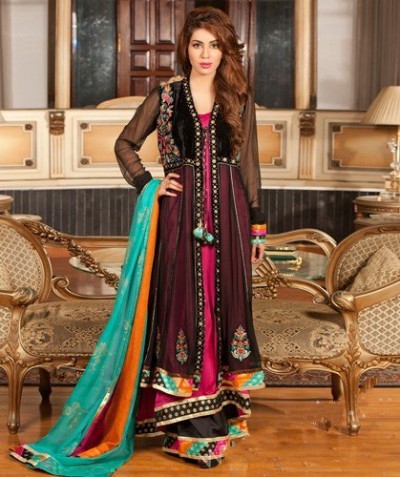 Cotton and lawn gowns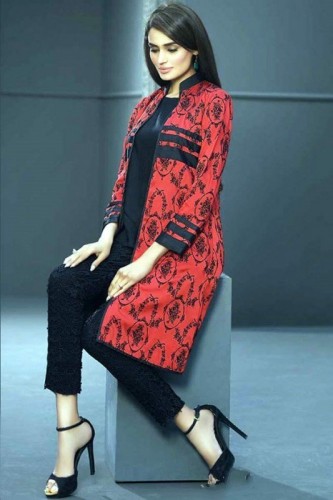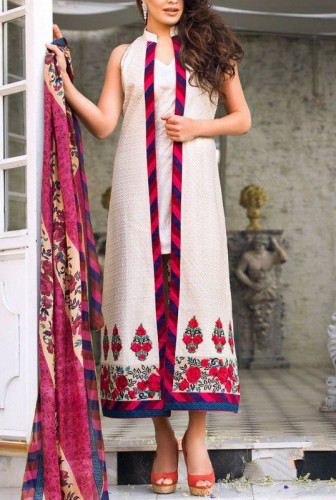 Cotton and lawn gowns are perfect to be used in summer season. Offices, college, meetings and routine outings are the places where these gowns look perfect.
Gowns for Bridal wear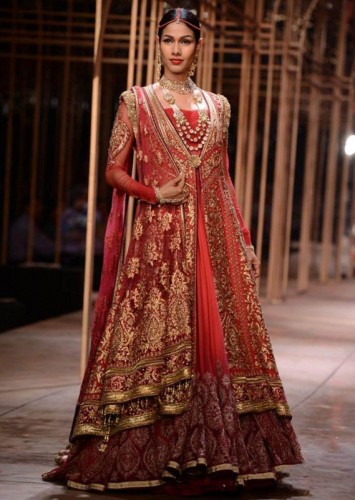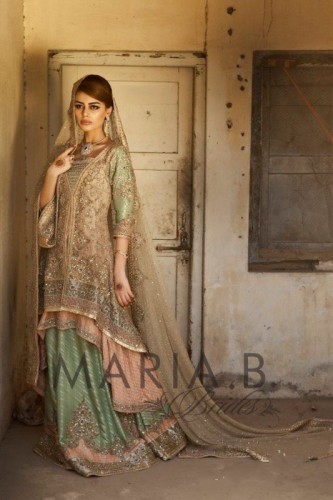 A unique collection of gown style dresses for bridal wear are also available in beautiful colors and styles. Nowadays, brides in Pakistan prefer the use of gowns for bridal dresses on their most important day.
New Gown Style 2017 Pakistani Dresses Related at Fashion Trends