Several Pakistani models have achieved fame but it is almost impossible for them to achieve fame as compared to Vaneeza Ahmed.
Vaneeza is known as one of the pioneers of the industry who started her career from ramps and later she was seen in every billboard and magazine in the country. After achieving the fame of a model, she opened her own clothing brand.
She told in an interview that modeling wasn't considered a respectable profession in the past as it was against norms but she really managed to prove while peak of her career that modeling can be a good industry also. At that time, there were just three career opportunities for youngsters including engineering, medical and teaching while no one was thinking about modeling as a career.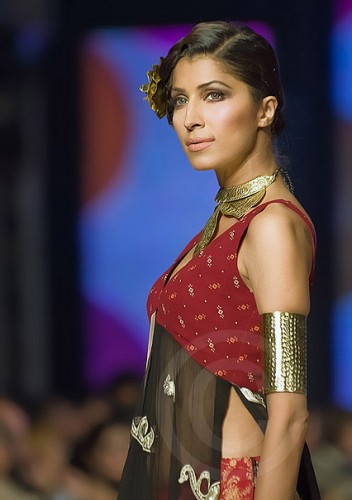 The model added that it was the reason behind alternative professions adopted by her fellow models as Iraj was in education, Nadia Hussain was a dentist and Aliya Zaidi did her MBA. It was also difficult to do modeling at that time because there were just 2 channels and four fashion magazines available at the time. But the time has changed now as people now come to her and asked to help their daughter to become famous after becoming a model.
But Vinnie thinks that one can easily survive in the fashion industry in Pakistan because there are just few models who are not only walking on the ramp but they are also seen in magazines, TV commercials and even acting. But all of these are extracting money. Anyone can be a model if the late Qandeel Baloch can be.
Vaneeza was always aware that she can perform well in the industry due to her height and confidence and she proved that on domestic as well as international level as she became the first Pakistani to walk for famous international fashion brands like Calvin Klein and Donna Karan.
After ending her career of ramp walking, she started running Pakistan's first fashion channel 'Style 360'. She also worked as one of the directors of Bridal Couture Week (BCW).
Vaneeza is now 45 years old and she lives in Islamabad with her husband and two daughters. She says that she thinks that there is no need to quit modeling at all as Naomi Campbell is working even at the age of 46 which means anyone can perform. The situation has changed all around the world due to marketing as brands need models from 5 year old girls to 80 year old women. Therefore, you can work without break if you are looking good and perform better than most of other models. Every model wants to look like 16 but she is even more mentally and physically fit now as compared to her 20s.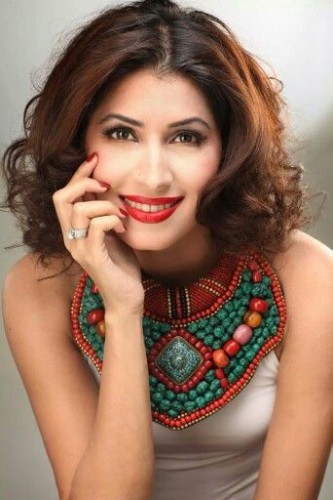 The model said that doing something new is the best part of modeling. She remembers that she received just one or two dresses instead of any fee for few of her modeling projects but she even then remained devoted with the job.
In the end, Vaneeza shared advice for newcomers or those who want to make modeling their career. She said that there is lack of professionalism today and models should give importance to quality instead of quantity of work. She added that models today usually don't practice much before their live performance which is the main reason for their low quality.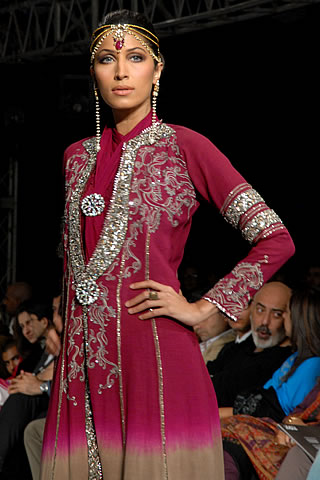 All I see in models are nakhray Vaneeza Ahmed Related at Fashion Trends