After the successful event of Miss Pakistan World 2009, this year August 20, 2010 will witness the crowning of the 8th year for only parade in the world of Pakistan, Miss Pakistan World at the Pearson Convention Centre in Toronto, Canada.
Winner:
Ainee Rupani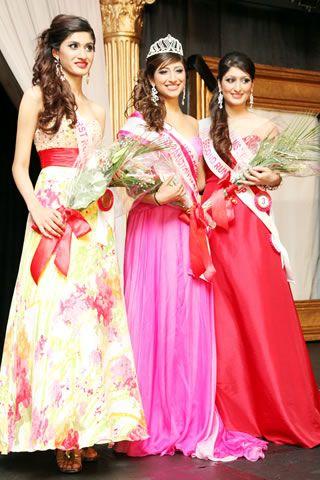 Participants:
* Annie
* Areeba
* Avateef
* Barira
* Donna
* Laraib
* Naira Shazia
Complete Even of Miss Pakistan World 2010
August 20, 2010 witnessed the coronation of the eighth Pakistani Beauty, Annie Rupani, who won the title of Miss Pakistan World 2010 in Toronto, Canada.
Annie was nicknamed as "Ramadan Queen for her coronation in the holy month of Ramadan. Besides, they also won the title of Miss Perfect Ten for the best physique in the parade.
Annie Rupani had worked as an internee in the office of Texas Governor's and the United Nations. She is currently a student ambassador at the Howard Thurman Center at Boston University. Besides that she visited a school earlier in their weekly after-school girls scout program to run.
Rupani and her father Rupani Foundation is a charity that aims to help poor people pay their good work in diamond polishing. Rupani Foundation is very dear to Miss Pakistan created by her father in 2006 to help people in northern areas of Pakistan, especially women. It started with the opening gem cutting and polishing centers, where women are trained in how to cut and polish gems. Rupani Foundation recently launched other projects, including, early child development initiatives and hydroelectric power generation.
Annie Rupani while sharing her experiences with the Foundation Rupani said she had been to the mountainous areas of Pakistan and spoke with women whose life changes based on the initiatives they had opportunities to work outside the home. "I firmly believe in its values ​​and approach to a higher standard of living for all in Pakistan to create, " said Miss Pakistan World 2010, Annie Rupani.
Miss Pakistan 2010 Related at Fashion Trends