Everyone is trying to complete his/her preparation as Eid ul Azha is approaching very quickly. For the upcoming Eid festival, girls are busy in buying latest and stylish dresses to look beautiful on this occasion. Boys are buying shalwar kameez in order to stitch them before Eid.
Muslims celebrate the holy festival of Eid twice in a year. The first Eid is called Eid ul Fitr which is celebrated after the holy month of Ramzan while the next Eid is celebrated after the holy occasion of Hajj. There is a gap of two months and ten days between these two Eid. Muslims sacrifice cows, goat, sheep etc. durin Eid ul Azha.
On Eid, every Muslim try to wear new and beautiful dresses. Girls usually wear dresses according to latest trend while shalwar kameez is the usual dress for boys on that occasion.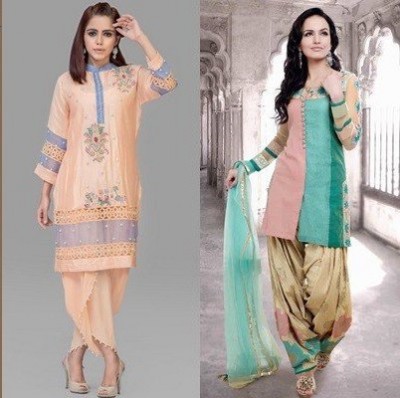 If you don't know about the latest trend to wear n Eid then you should not worry as we are presenting here the latest and most stylish Pakistani Eid dresses 2016 for you. You can view and choose your favorite one from the dresses given below.
Latest Pakistani Eid Dresses 2016
Peplum Tops:
These days, peplum tops are quite in. stuff like organza, net, lawn or silk can be used to prepare peplum tops. Peplum tops can easily be paired with tulip or cigarette pants.
Straight loose shirts:
Nowadays, the fashion of medium sized straight loose shirts is also present. You can look quite traditional by wearing short shirt with simple shalwar or a tulip pant.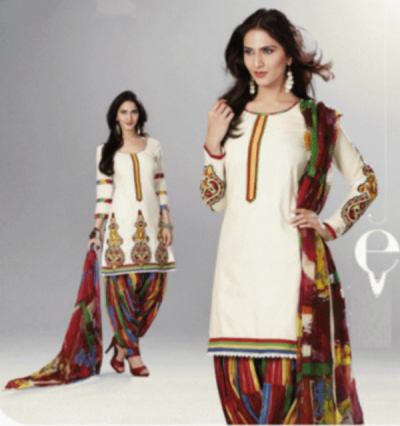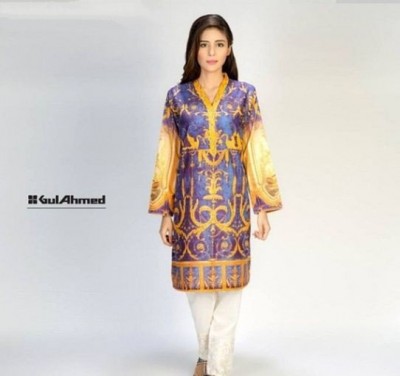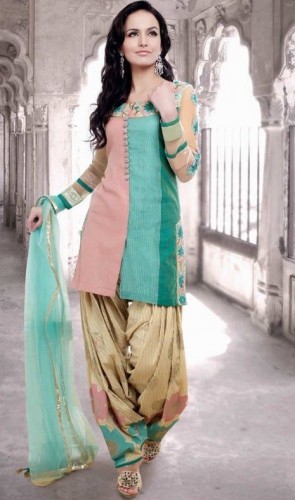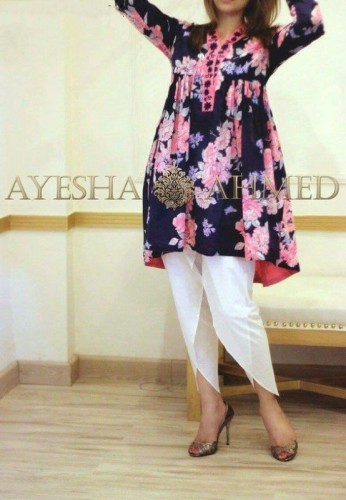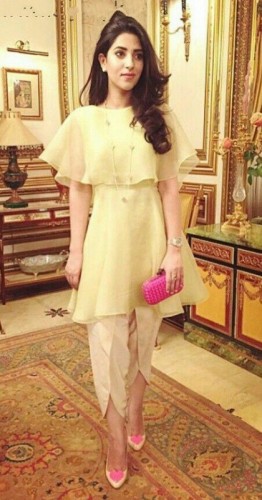 Latest Pakistani Eid Dresses 2016 Related at Fashion Trends