Aleezeh Lakhani
Aleezeh goes to old school wearing the plain and gold lehenga choli with fully embroidered and navy blue chaddar. This look is beautiful in our looks.
Nida Azwer
The strength of Nida is classic and has the feminine designs and she tops the charts in it. She goes for pretty and lilac sari from her own collection and there is nothing short of the style star in it.
Minahil Hafeez and Mudassar Shahbaz
Minahil is the glamorous and beautiful bride in Elan and Mudassar gives look no less in Bareeze Man. This picture shows the perfect couple and it has our vote of approval.
Sana Tapal
Sana is wearing red, velvet kameez with silver and floral embroidery to make it stand out against the simple and white cigarette pants to make her look elegant and modern.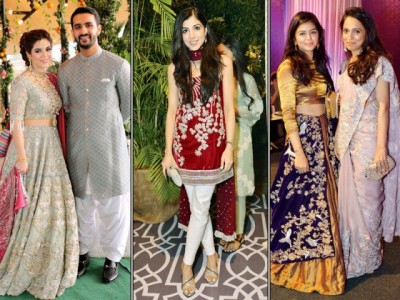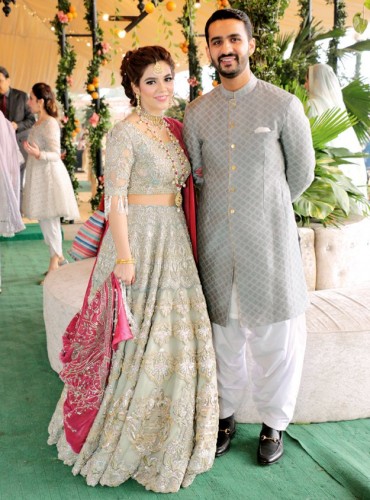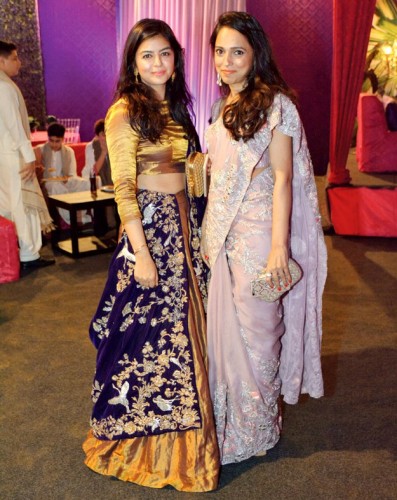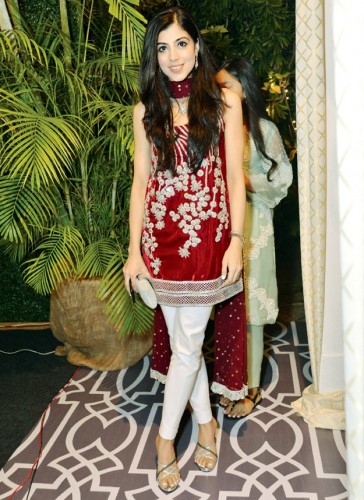 Fashion Designs 22 January 2016 Related at Fashion Trends