Ali Xeeshan is the leading and talented fashion designer, who is working in the fashion field for last many years. He has launched the latest and unique collection of dresses getting inspiration from Kalash valley and exhibited this collection at Shaan-e-Pakistan fashion show 2015 being managed in Delhi, India. This collection is given the title of 'After Dark' and in this collection; the menswear dresses in unique styles are included. In this collection, the dresses of the special fabric are displayed, which was exhibited in this collection. The dresses of this fashion brand are prepared with Brocade, Shanghai Silk, and raw Silk using the classic techniques.
All of the dresses of this fashion collection of Ali Xeeshan are developed, for which inspirations are taken from Kalash Valley and these dresses are prepared with the modernization & the designs are inspired culturally. The dresses of this collection are prepared in bright and attractive color palette, which has the true essence of Pakistani dresses with local traditions.
Shaan-e-Pakistan is the three day cultural display of dresses and it provides the common platform to the fashion talents in India and Pakistan. This fashion show can help in making strong the cultural bonds and it is managed in the Fashion show in Delhi.
The main aim of Shaan-e-Pakistan is to develop the growth, trust and business between these two countries and bring them closer to each other in the fashion, handcraft and culinary industry.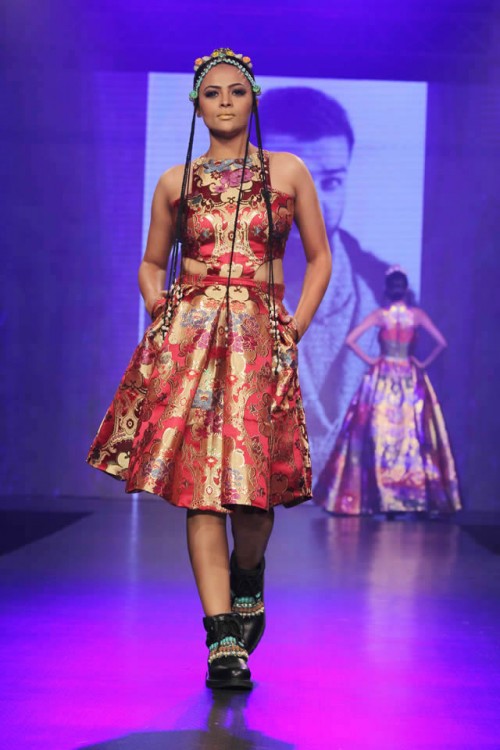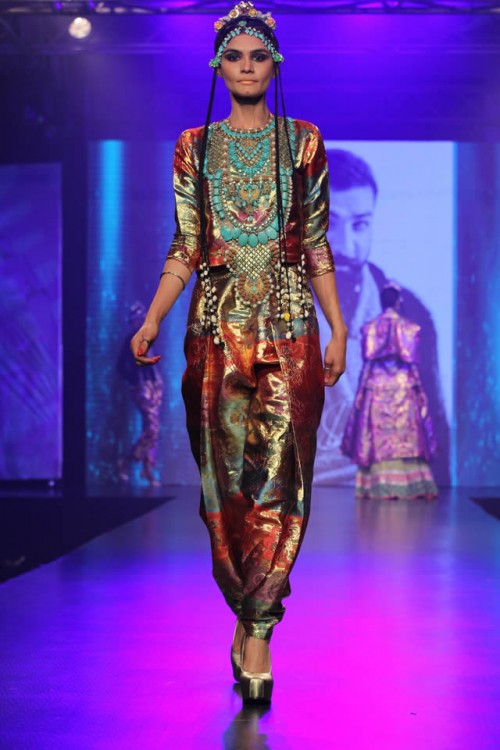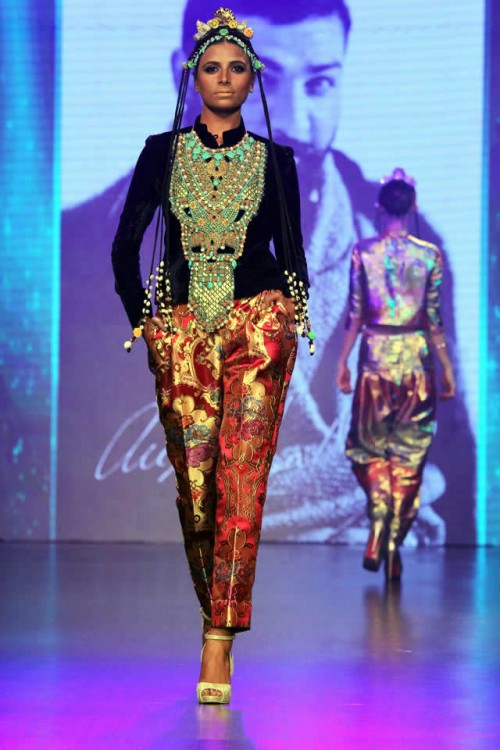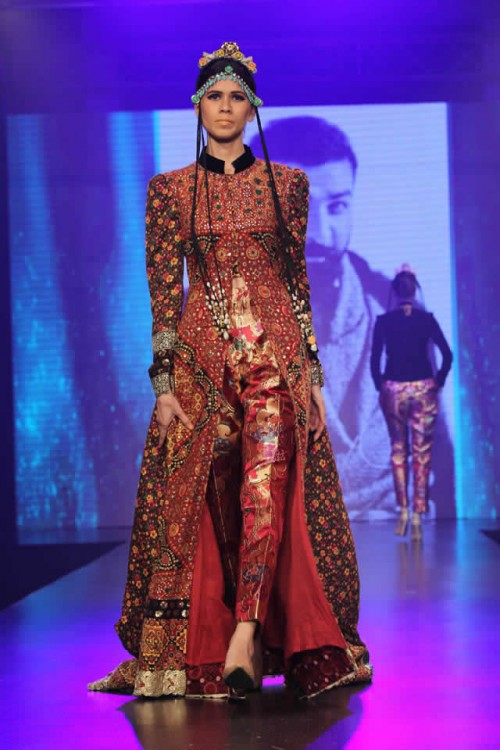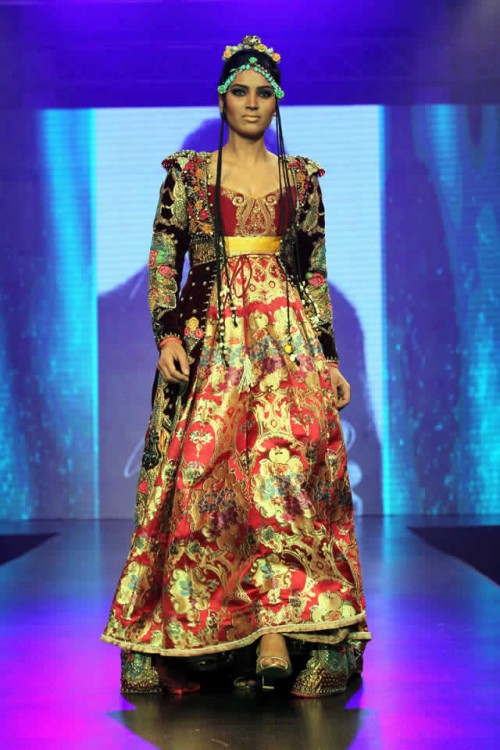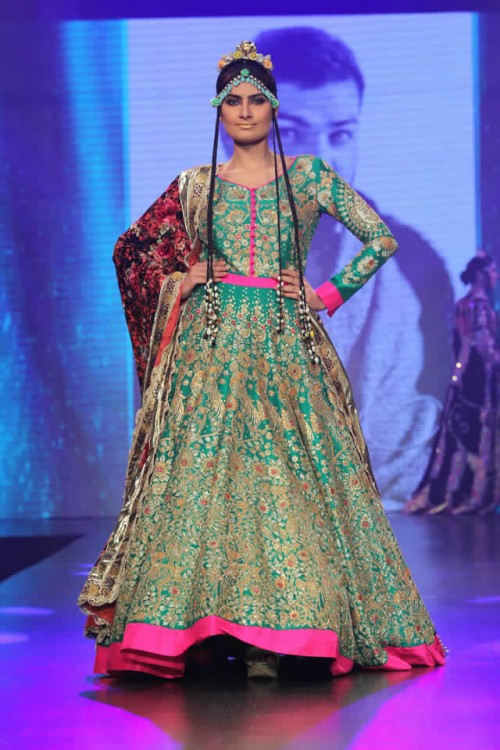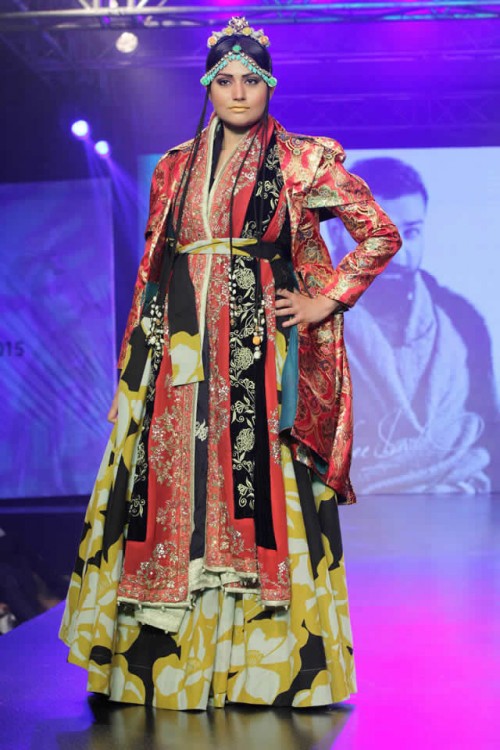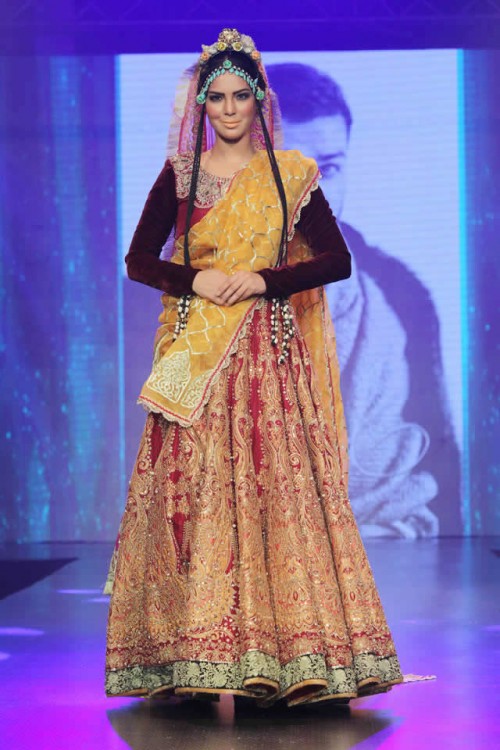 Ali Xeeshan 'After Dark' Collection at Shaan-e-Pakistan 2015 Related at Fashion Trends