American health experts say that eating 56 g walnuts for 6 months improves blood vessels and also protects from many diseases.
According to these experts, the narrowing of blood and heart vessels increases the risk of type 2 diabetes in which human body can't make hormone in appropriate quantity while walnuts have large quantity of fatty acids along with ingredients like Vitamin E and folate and it is also interesting that it doesn't causes overweight despite the presence of large quantity of calories. According to a professor of Yale University of USA, walnut produces positive effects on health especially for health of heart.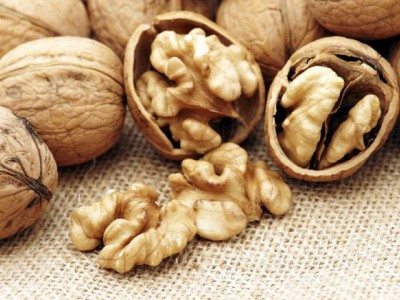 A limited study was performed by experts for this purpose in which such men and women participated who were close to suffer from diabetes. People from 25 to 75 years of age were given walnuts to eat for 6 months and later a gap of 3 months was provided and walnuts were given to other group. All these patients were close to diseases like diabetes, overweight, high blood pressure and cholesterol. According to results, the medical condition of people of both the groups was seen improved.f
According to experts, surprising results can be achieved with daily consumption of walnuts if they are taken with right diet, exercise and absence of smoking.
Walnuts Can Protect from Diabetes Related at Fashion Trends