After reviewing several studies, America's Academy of Nutrition & Dietetics (AND) has once again mentioned the advantages of fruits and vegetables and said that their use is not only beneficial for health of people of every age but also for environment.
In the latest edition of American scientific magazine, people are advised to include more amounts of fruits and vegetables in their daily diet. The results and reviews of several studies on fruits and vegetables are included in this edition.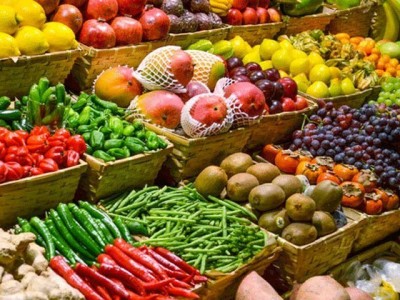 It is once again testified by all these studies that vegetables and fruits reduces the diseases including obesity, diabetes, heart diseases and few types of cancers. It is also told that more use of vegetables and fruits is also useful for environment.
The studies show that fruits, vegetables and such foods are safe for pregnant and breastfeeding women and they are beneficial from players to elderly people.
Vegetables and fruits belong to plants due to which they absorb carbon dioxide and emit oxygen for their development and it is the reason that they produce very little pollution as compared to animals. According to this report, vegetables also benefit environment.
Vegetables are Beneficial for Health and Environment Related at Fashion Trends