A new research in UK tells that office workers are suffering from long working hours, extra time and mental tension. Only 17% workers take 1 hour for lunch.
1300 people between 16 and 75 years of age were asked for this research. 66% among them told that they don't for lunch while working while the percentage among office workers is 70%.
According to the research, 90000 people die annually due to unhealthy official lifestyle. The chances of fatal diseases increase enormously in female workers with long working hours. Today, balanced work is required more than ever. It is difficult to go for lunch from office but it is true that taking lunch increases working performance and your battery charges for the remaining day.
According to a research by 'Trade Union Congress' in 2015, the numbers of people working more than 48 hours per week has increased again. 13 percent working force is spending more time in work. This rate is 15% more than 2010.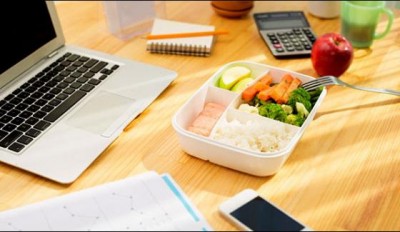 Lunch Break Necessary to Increase Performance Related at Fashion Trends