The leading platform for Pakistani fashion designer, Karachi Fashion Week Pakistan, initiated the three day Fashion Pakistan week autumn/Winter 2014 (FPWAW14) at the pearl continental Hotel in Karachi.
On being the only council who performed two seasonal fashion weeks annually, fashion Pakistan honored itself. This year the Fashion Pakistan week autumn winter 2014 is the second fashion week for fashion Pakistan, platform the Autumn/Winter collection of renowned designers. This year more than twenty fashion designers have contributed with their exclusive, enchanting and innovative collections.
FPWAW14 Faraz Manan's third and the last day "The Cruise Collection A/W2014/15" including crop tops, flared pants, tweed jackets, embellished gowns and skirts took the stage by storm. Day 3 is completely modernized with glitz and spark of skin fitterd ensembles by the designer The Cruise Collection at Fashion Pakistan Week 2014. To make women dresses in western unique cuts and attractive color combination is the theme of this collection. The modish and distinctively designed silhouettes exuded a sense of sensual mysteriousness, ending the show with a bang.
Hassan Sheryar Yasin was the official choreographer for the event and wonderful Tapu Javeri was the official photographer for the event and his team, PR for the event was administrated by Lahore based latitude CRS.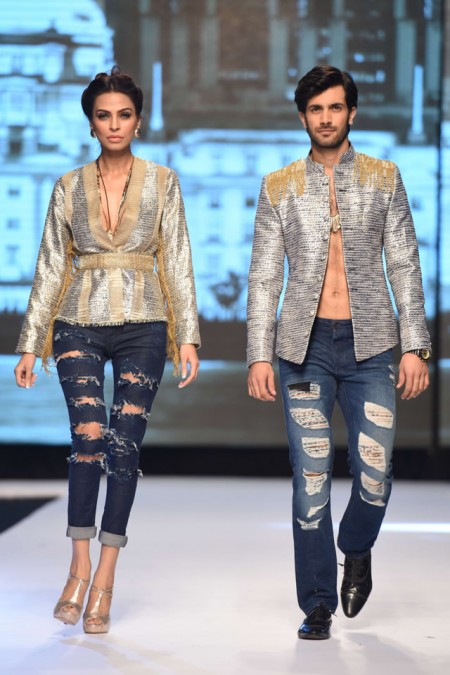 The Cruise Collection by Faraz Manan at FPW 2014 Related at Fashion Trends