London, The researchers of Imperial College London said that the people, who eat fruits and vegetables ten times in a day, their age is long if it is compared to other people. they are also safe from different kinds of diseases.
Everyone is aware of the healthy characteristics of the fruits and vegetables and they also know that the raw vegetables and fruits have some minerals and fibers and it helps to keep the digestive correct and different kinds of diseases are away from us. In the research work of Imperial College, previous 95 studies were analyzed once again, which were carried on the fruits and vegetables, which we eat daily and we can be safe from the cancer and the heart diseases. These vegetables are included with spinach, capsicum and cauliflower and the colorful vegetables, which we eat daily and there is significant decrease in the danger of cancer and there are fewer dangers of the heart diseases by eating the fruits like apple, pears, banana, salad and the fruits having soft pulp daily.
It is to be clear that in the medical term, the 80 grams of the fruits and vegetables is declared one potion and the experts said in this meaning that people should use at least 800 grams fruits and vegetables to get good health and long life.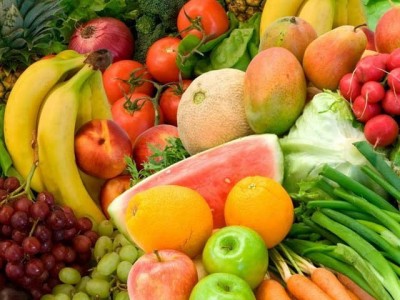 Eat Fruits and Vegetables Daily and Get Long Living Related at Fashion Trends