One feels low esteem with tummy fat. But more importantly, this condition can lead to several dangerous diseases. Everyone desires to have a normal body which makes him look healthier and beautiful and also helps him to perform his tasks easily. In this post, we will tell you about reducing tummy fat without surgery. You can do so by acting upon the tips provided below.
Causes
Tummy fat can be caused by many factors including improper eating, imbalance lifestyle, hypothyroidism and lack of exercise.
If you are determined, you can easily reduce your tummy. You only have to do some exercise and healthy eating. Through the tips given below, you can reduce your tummy in few days.
Drink Lemon Water
It has been proved that lemon can cleanse your system and effectively detoxifies your belly. In the morning, drink lemon water as the first thing of the day. You can easily make lemon water by squeezing one lemon juice in one glass of water.
Drink Plenty of Water
You can burn belly fats by drinking at least 8 glasses of water per day. If it is difficult to drink so much water then you can also flavor the water with cucumber, mint and lemon. It will not only improve taste but also help in weight loss. For this purpose, you can add 3 lemons, 1 cucumber and 12 mint leaves in 12 cups of water. Before drinking, put this mixture in fridge for 4 hours in order to let them mix properly.
3. Regular Activity and Fresh Air
You will feel refreshing after walking or jogging in the morning. This action stimulates metabolism by providing oxygen to your brain and body. You burn more calories after eating first meal of the day. You can achieve your weight loss goal by exercising for 30 to 60 minutes. In order to burn calories effectively, you should walk at least 10,000 steps per day.
High Intensity Interval Training (HIIT)
You can easily burn fat by using HIIT. For this purpose, you will work out from minimum 15 minutes to an hour a day. On a treadmill, jog as fast as possible for 15 seconds and then perform slow jogging for next 20 seconds. Repeat this exercise from 1 to 3 minutes. After that, you can perform other exercise for reducing belly fat like plank. Use different variations of planks as provided below.
Green Tea
You can also reduce belly fat by drinking 3 cups of green tea daily. Green tea contains large amount of antioxidants. You can replace it with your regular tea or coffee as it contains zero calories.
These are 5 effective natural ways to reduce your belly fat but you can get maximum benefit only of you remain consistent in adopting these belly fat reducing tips.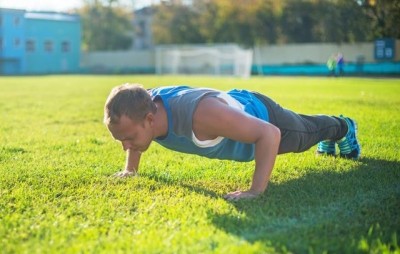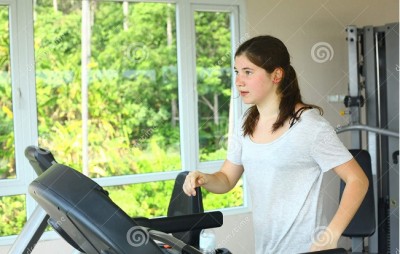 Reduce Tummy Fat Naturally without Operation Related at Fashion Trends