Prickly heat is not a serious skin condition but even then care should be taken to avoid this annoying problem. Excess sweating is the main cause of prickly heat in which the skin becomes dull and dry with blisters, itchy rashes and redness on it.
Here below, we are presenting 5 best home remedies to avoid and also get rid of prickly heat that will make your ski healthy in the summer season.
1. Watermelon To Cool Off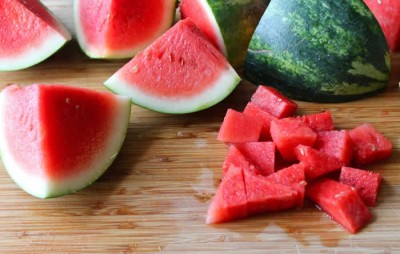 The coolness of watermelon can easily provide treatment for burning sensation of prickly heat. Just take a slice of watermelon and remove its seeds. Now, apply the watermelon pulp on these heat rashes and keep it there for 15 to 20 minutes. Later, use cold water to rinse it off.
2. Chilling Ice Cubes

Chilling cold ice cubes also provide relief from prickly heat and provide cooling sensation to the body. This application will also eliminate itching and redness. Take 2 or 3 ice cubes and use a soft towel to wrap them. Now put and rub this cloth on the affected area that will provide you immediate coolness and relief. Whenever you feel itching and heat, you can use this simple remedy.
3. Camphor To The Rescue

This is very old technique in which you can get rid of prickly heat and it will provide cooling and soothing effect also. You need few drops of neem essential oil and a tablet of camphor. Make a paste by crushing the tablet and adding neem oil in it. Apply this paste on prickly heat and leave it there for few minutes. Later, use plain water to rinse the taste that will make you feel refreshing.
4. Smooth Neem To Soothe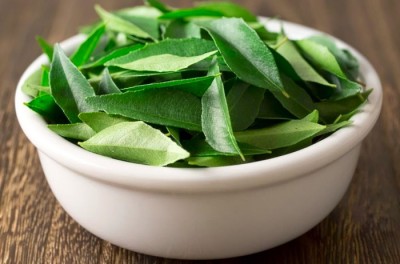 Neem is a famous plant known for its sharp, antibacterial and anti inflammatory properties to make your skin smooth and provide calming sensation in the summer season by eliminating skin irritation and itching. Take few dried neem leaves and crush them. Now, make a coarse paste by adding little water in it. Apply this paste on your affected area. Wash it later with cold water after 15 to 20 minutes.
5. Cooling Bath Of Epsom Salt

Epsom salt treatment has been used for centuries to eliminate toxins dead cells from skin. it is helpful to get rid of prickly heat and restore your skin to original. Just pour 1 cup of Epsom salt in the warm water of bathtub and take the bath for minimum 15 minutes and stay relaxed. After every one day, repeat this process for few days and you will clearly see the difference on your skin.
Home Remedies To Get Rid Of Prickly Heat Related at Fashion Trends