According to experts, if women exercise in their teenage then they can save themselves from cancer and several other diseases in their old age.
In US state of Tennessee, the experts analyze a research which was started in 1996 in China by Shanghai Women Health Study which is still underway. There were 75,000 registered women between the age of 40 and 70 years. In this research, the data of habits and routine of the women was taken and then they were interviewed after 2 to 3 years.
According to research, 5282 women died since 1996 while 2375 of them died due to cancer while heart diseases was the cause of death for 1620 women and many of these women were those who didn't exercise in their teenage. Those women who exercised for average one hour in their teenage were 15% less likely to develop cancer.
According to research, those women who exercised more than that had 13% less chance to develop any major disease. It shows that doing exercise in teenage can save women from cancer and other diseases by 20%. According to experts, exercise in teenage is like investment on health which can save women from several dangerous diseases in the later life.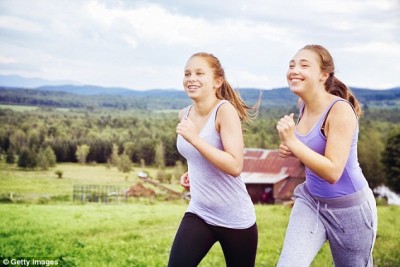 Exercise avoid cancer form Teenage Girls Related at Fashion Trends