The Government of Sindh has taken strict measures after possible Congo Virus attack on the animals of livestock market at Super Highway. The spray has started in the market while veterinary doctors and paramedical staff are also deployed in the market.
Vaccination is now necessary for animals. According to details, Congo virus can reach the livestock market due to absence of animals' vaccination at the entering point of livestock market. Livestock businessmen say that Congo virus is spreading in the animals all around the country.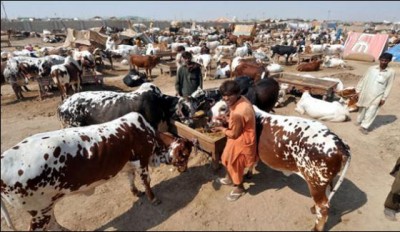 Now the govt. is also information people about this matter through advertisements. There was no administration in the livestock market Karachi for prevention of Congo virus while there is no doctor or vaccination on the entrance point of market which can take the virus in the livestock market.
Few businessmen told that no seller will tell if there is Congo Virus in his animal because then he will have to leave the market and slaughter his animals. It is the responsibility of government and administration of market to check the virus.
Congo Virus in Karachi livestock Market Report Related at Fashion Trends