It is wonderful to get the motherhood and it brings immense pleasure. Such moments can bring new change and happiness in the lives of men and women. The women need to have some good foods for their post pregnancy as it can give health and strength to women and they need to share the most appropriate foods to keep you active and remain slim for long time. They need to know the most important aspect of food intake and the calories will have to be kept in control. The food intake is included: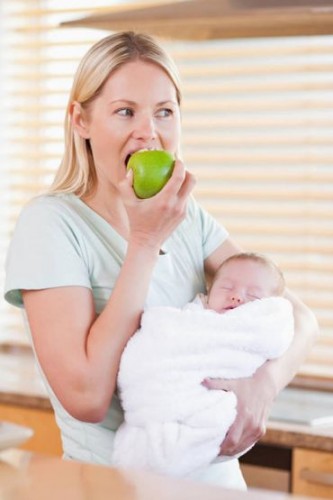 Fruits and vegetables
Whole grains
Lean protein, like fish, beef, and soy foods
Dairy — choose skim or low-fat milk
Leafy greens
If the women suffer from postpartum symptoms, then they should use iron, which is found in the items like fortified cereals and lean meats. They need to take such foods, which have vitamin C as they can help in healing of wound for mothers, who have C-section. They need to take oranges, natural fruit juices and tomatoes. They need to avoid snacks, which are full of artificial sweeteners and it is better to have tiny portion of thing, which they actually want or pick from one of the following:
Whole-grain crackers with hummus
Nuts (stash some in your purse in case you get a craving on the go)
A cup of whole-grain cereal with low-fat milk.
A hardboiled egg with some carrots
Low-fat cheese with a piece of fruit
Peanut butter on an apple
Plain Greek yogurt — adds in a cup of berries to avoid added sugar from the flavored kind.
Beware of the pounds
The experts advise that the women do not need to go back to the old diet routine and being a new mom, they are going to experience the serious fatigue until they adjust their new routine. They need such diet, which can help them to carry but not such diet, which can leave them constantly hungry and feeling deprived.
Stick to a healthy diet
It is important for the women to stay away from the homemade chocolate chip muffins, sugar cookies in shape of rattles, cupcakes and toms of high calorie and sugary goodies. They need to use the grocery items. When you friends or family ask you to take anything, you should deny as it is not perfect for you and you can pick the yogurt or the can of nuts and other foods, which they need to keep the energy level high.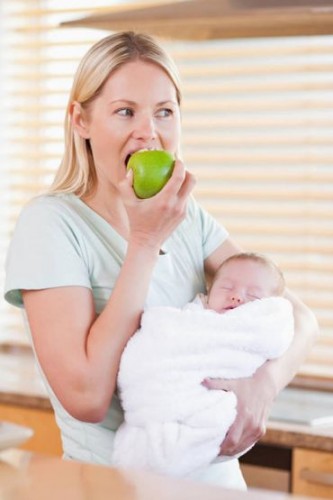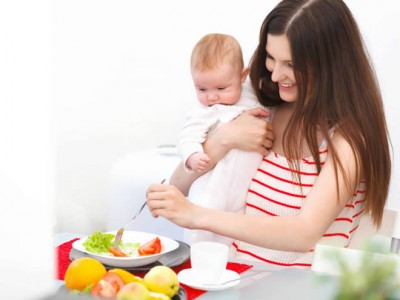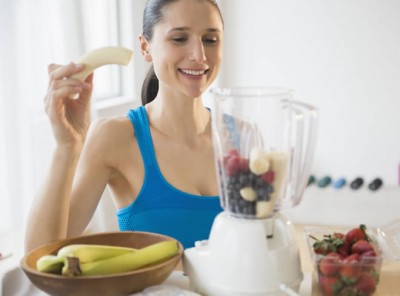 Best Pregnancy Foods for New Moms Related at Fashion Trends