Every country in the world has its own health habits. Travelers usually found these habits while visit these countries and then adopt several of those they like. It is the reason behind the younger look of East Asian people, the glow on the faces of European people and also the reason behind better immune system for people of few countries. Few of the best health habits from people of different parts of world are presented below.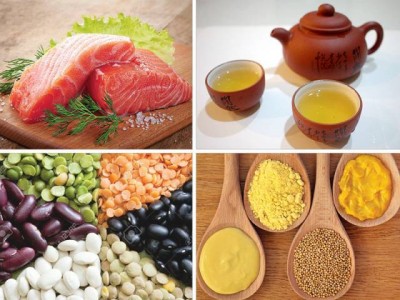 Plant-based proteins
Indians are most famous for adopting other things for proteins rather than meat and poultry as they use the rich protein of plants-based foods in their diet. For this purpose, Indians used wide variety of legumes, lentils and beans. This food is not only cheaper than animal foods but it also provides important minerals which protects from heart diseases and blood sugar.
Lukewarm water
Few tourists don't like this idea but Chinese think that drinking warm or luke-warm water is best for your health. They provide several reasons and the most important one is that consumption of cold water with meals solidifies fat which results in the danger of heart disease. For the same reason, the Chinese also drink hot tea with meals.
Friendly fatty acids
As compared to other countries, fish is mostly consumed in Japan. We know that they have strong immune system, beautiful skin and they remain younger for longer. The main reason behind these benefits is the presence of Omega 3 fatty acids in fish like tuna, salmon and mackerel which are used in several Japanese cuisines. This healthy unsaturated fat lowers the risks of several diseases including cancer, inflammation, mental illness and others to improve health and fitness.
Vegetables and herbs
Vegetables and herbs are mostly liked y people of Mediterranean countries. As a tourist, you are most likely to be served with greens in countries like Turkey, Morocco, Greece, Cyprus and Italy. From this part of the world, the women are known to have glowing skin and immense beauty. You can make it your habit by growing few vegetables in your home including spinach, tomato, herbs, zucchini and cilantro.
Walk more
After taking your vacations in Europe, you will get the idea that people in Europe walk more as compared to people of other areas. Many people even don't buy their personal vehicle and they take a walk for laundries, shops or even to enjoy a sunny day. It helps them to remain healthy and active in any age.
Mustard and natural spices
The extensive use of mustard is an important feature of Ethiopian cuisine. This healthy spice can protect ou from cancer as it contains phytonutrients in large amounts. It not only adds flavor to your meal but also reduces the requirement of salt in various foods.
6 World Best Healthy Habits Related at Fashion Trends