Eid is a day of happiness and blessing while only few days are left for this day now. An important problem faced during this day is to choose the appropriate gift for our loved one. A same option is to use cash as gift but you can be smarter by choosing something exclusive for this important occasion.
Following are few nice gifts for him:
We would suggest you to buy a classic kurta of Rs. 1800 for him as this classic black and white quite always remain in fashion. Khadi store is providing various designs for these kurtas.
2. Burberry Brit Summer Edition and Dolce and Gabbana The One
This season, these are most famous perfumes declared by GQ magazine which make it one of the most precious gifts for him. Scentsation, Dolmen Mall, Karachi is the place to purchase them.
You can add style to any of your dress by wearing this cool blue watch by Guess especially if you are a lover of watches. Rs. 2000 is the starting price for them while Style Collection, Dolmen Mal, Karachi is the place to purchase them.
This Chester Bernard Bengal Stripes Shirt will really be liked by him as these designs are best during work and also at a casual lunch. From Chester Bernard's Zamzama store, you can purchase them for rs. 2780.
5. Books for his inner geek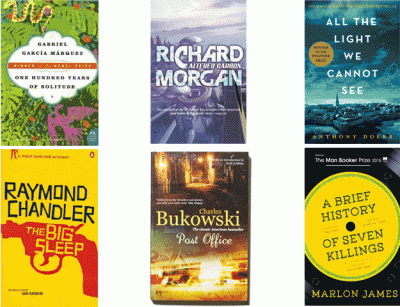 We are providing here our six top picks of books that will really be liked by your favorite one as Eid gift if he is a book worm.
5 best Eid gifts for Men & Boys Related at Fashion Trends