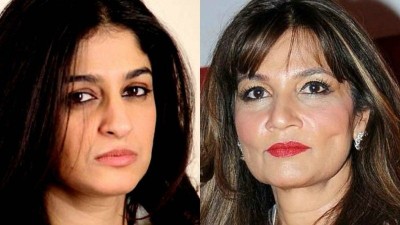 A horrible incident of the sexual abuse was occurred in Kasur in which 8 years old Zainab was abducted, raped and finally killed by the unknown persons. Various Pakistani celebritie raised their voices over this particular matter. The popular Pakistani actress, Nadia Jamil said that she became the target of the sexual abuse. She felt the pain of this horrible incident and she raised her voice to give justice to the victim, Zainab.
Nadia jameel wrote on twitter that she was just 4 years old, when she became the target of the sexual abuse. She further added that she was in college she faced such incidents and people told her not to talk about it for the respect of the family. She has pride as she faced such situation and she did not open up her mouth.
Freha Altaf
The fashion choreographer, Freha Altaf also wrote on twitter and she has shared her own experience. She said that she was abused sexually at the age of six years by her cook. Her parents took action but everyone kept silent as it was their shame. The fashion designer,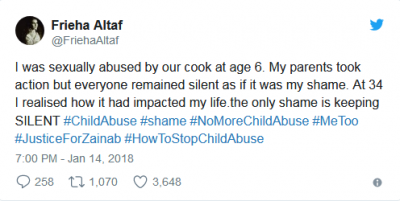 Maheen Khan
Maheen Khan said that a maulvi came to her home to teach her the Quran and he abused her sexually. She has shared her ordeal in support of children.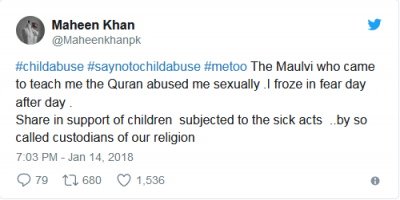 Sana Bucha
Famed tv anchor and actor, Sana Bucha said that she also experienced such incident but she did not have courage to speak about it.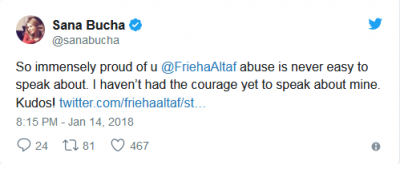 Fifi Haroon
The journalist, Fifi Haroon stressed on the parents that sexual abuse can be occurred in families and crosses class barriers. The victims or survivors have silenced too long and they should listen to their kids and notice the behavior changes.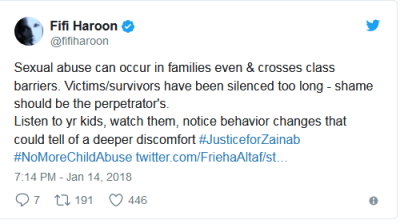 Ushna Shah
The actress Ushna Shah appreciated these brave women who have the courage to express their experiences.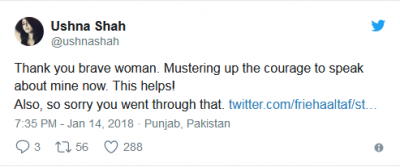 Pak Celebs Open Up About Sexual Abuse Related at Fashion Trends