Paris, France puts ban on the feeblest and lean models and now the weak models will not walk on the ramp in the fashion shows. The fashion models, who will not act upon the rules and regulations, they will be fined and also be arrested.
According to Ministry of Health, the women, who have the habit of having dieting, they will be dealt with putting ban to appear on the ramp during the fashion shows. The government took this step to face their habit of dieting and according to the new rules, the models will have to submit the verification letter of the doctors (body mass index) before the modeling and the information regarding weight, height and about the physical health of the model will be entered in the verification letter.
The ministry of health said that the women, who are desired to get the job of modeling and they are very weak, they get the job and such women will be fined for 75,000 Euros and 6 month jail. The French minister for health and social affairs said that most of the young girls leave taking proper food so that they can look less weighty and beautiful and in the modeling industry, the girls stop taking proper diet to be looked feeble and most of the girls are addicted to this habit. The strict rules are implemented to illuminate this trend of being looked feeble and weak.
There are 30,000 to 40,000 people, who take less food and they faced various complications in which 90% are the women. France is not the first country, which is making the rules and regulations about the eating habits of the models but Italy, Spain and Israel have already making the rules about the food of the models.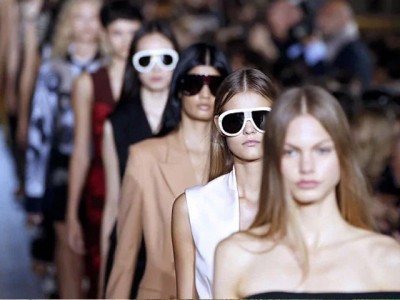 France Puts Ban on Lean and Weak Models Related at Fashion Trends