Every model during a collection walked the runway of the event in hijab which is first time ever in New York Fashion Week. It was also the first time that show of an Indonesian Muslim designer Anniesa Hasibuan was presented at this famous annual event.
Many are calling this move by Hasibuan a historic one at the time when there is an intense debate going on about dress of Muslim women.
The collection is inspired by Hasibuan's hometown Jakarta as hijabs are worn by dresses like gowns, trousers and flowing tunics in rich fabrics.
This show was presented earlier this week when 30 year old Hasibuan received standing ovation at the end of her show.
She wrote on Instagram that there is a great team work behind this success during a great opposition which shows it is possible to achieve.
Haute Hijab is a US brand selling hijab and modest dresses whiel its chief executive Melanie Elturk wrote on Instagram that it is possible to expose misunderstandings through fashion by making cultural shift in the country with the use of hijab in America and that show was a step forward in this direction.
Now Islamic fashion is famous and big retailers want to make profit from this trend. It include Dolce & Gabbana releasing a line of abaya and hijab to aim wealthy Muslims, H&M releasing an ad with Muslim woman in Hijab and Uniqlo making partnership with a Muslim designer. It is matching the 'modesty movement' in fashion.
Many typical designers are bringing back trends like one-piece bathing suit while Muslim designers are having creativity in Islamic clothing. Modern Islamic dress is innovated by Indonesia.
Singapore based designer Putri Soediono said that there is diversion in Indonesian fashion. She thinks that show by Hasibuan proves Islamic dresses can also be fashionable which is different idea from pure black burqa of Arabic origin.
But there are few also, who reject modernization of dress for Muslims and called them 'not Islamic enough'. Dr. Eva Nisa is a professor of Islamic Studies at Victoria University who says that Muslim dress is for modesty and that could protect women for getting attraction from men. There is an opinion that the attitude of Muslim fashion designers is against this essence. She says that people are now introducing hijab Shari'a in order to get an appropriate Islamic dress.
Hasibuan says that they only like to design dresses that they like to wear.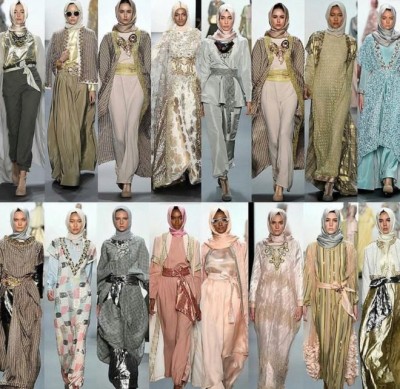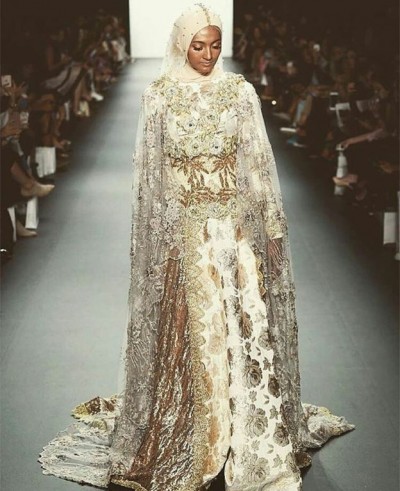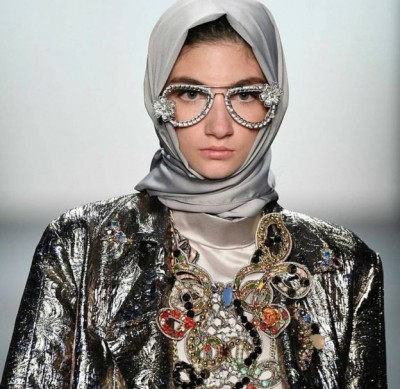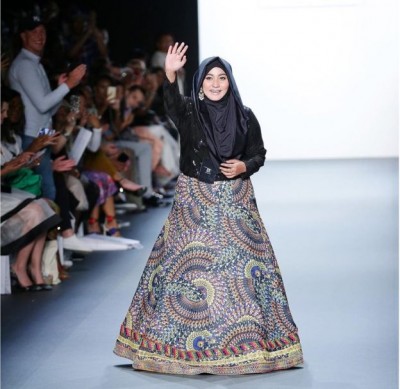 New York Fashion Week Hijabs dazzled Related at Fashion Trends