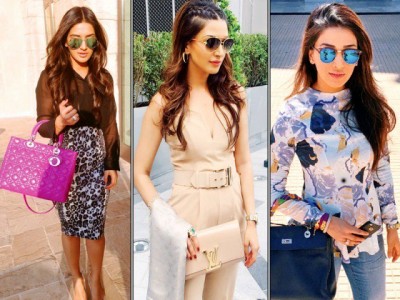 The Dubai based fashion diva, celebrity stylist, is the fashionable face and she wears such silhouettes, which get enough and she can live without. You need to understand your body, which is key to look good and trait found among the wonderful and beautiful dresses. Some people feel shy, when they talk about their bodies and the brave people explain how they work for their anatomies to the advantage.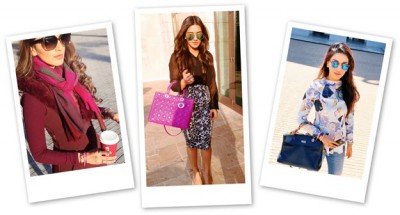 How would you describe your body type?
I would that I have pear shaped body type and my upper body is tiny and my hips are broad.
Has your body type changed over the last five years?
My body was changed within past five years very dramatically and it is because of my change in lifestyle and nutrition. When I started working out, I have seen huge change in the body and it made me look and I also feel myself good. These are the feeling, which I have when I wake up in the morning.
How has your style changed over the years?
My style has not changed over the years and it has progressed with the time. I like to have dressing according to my age and I do not like to look older or younger than I am. I maintain 'Jannat' style mantra and dress to impress and I like to be understated, chic and classy.
In your opinion what is your most troublesome area?
The most problematic area of my body is my hips and thighs.
How do you dress your body according to your body type?
I like to wear high waisted trousers, skirts and silhouettes, which are perfect for my figure. I have tiny upper body and I highlight that area and tend to go for the cuts and shapes to make look of my body proportionate. I am big fan of crop-tops, high waisted bottoms and heels to give some height.
In your opinion what is the biggest mistake a person can make while dressing here?
I always believe that less is more and over dressing can kill your outfits and I think keeping it simple and classy is the best way to step out. It really does not do anything good for the people. They need to keep in mind that simplicity is smartest form of elegance.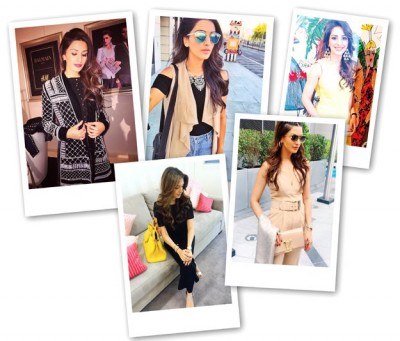 Which silhouettes suit your body the most?
The high waisted trousers, jumpsuits, skirts, crop tops and pencil skirts.
What is the one piece of clothing that you shy away from wearing and why?
As I am not big fan of low necklines and mini-skirts and I like straight cuts. I like being feeling and looking easy and comfortable and classy at the same time. Attitude should be shown through the dress, which you wear.
Style Anatomy of Jannat Miranda Related at Fashion Trends