Colorful fashion week is in progress in Mumbai in which famous designers from different parts of the world are participating.
On the 2nd day of Fashion Week, the show was decorated due to entry of Bollywood actress Preity Zinta on ramp. The designers are presenting local and foreign collections according to summer season in this fashion week that will remain continue for 5 days.
During this fashion week, beautiful models are seen walking on ramp while wearing new dresses of different designers. The event has been ended on 5th September 2016 after spreading colors for 5 days.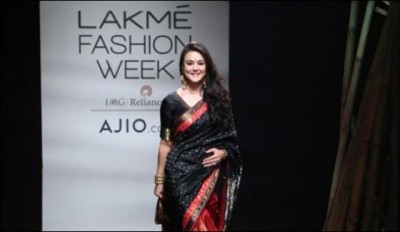 Preity Zinta on Ramp of Mumbai Fashion Week Related at Fashion Trends