Vasim Asghar formal dresses 2016 have been released and you can see this beautiful collection which is full of formal wear dresses. 'Garden of Eden' is the name of this collection while we are sharing the pictures of this beautiful collection of 2016 Vasim Asghar formal dresses for you. For this collection, the makeup has been doen by Akif Ilyas while Yasser Sadiq is the photographer. Saimaa Azhar is the model in this collection. Only golden color is used for these Vasim Asghar 2016 formal dresses. You can get a fancy touch in this collection.
Vasim Asghar Formal Dresses 2016 For Girls
You can use these dresses for formal parties and functions as it is a very good formal wear collection. In this formal wear collection, you will mostly see cigarette pants, medium and long length shirts and embellishment on these shirts. These fancy dresses are full of several royal aspects. You can view here the pictures of Vasim Asghar formal 2016 collection. We will provide you information about the future collections of the brand also.
You should see the collection of Vasim Asghar formal dresses 2016. This collection is now available and you can also purchase the dresses through online order. You will look a decent lady by wearing this collection as it is graceful collection. Stay with us to view more formal collections like this.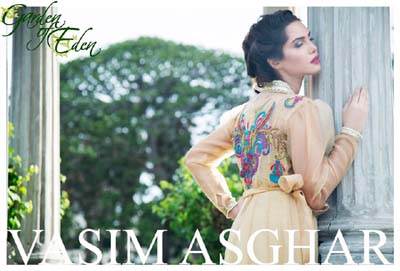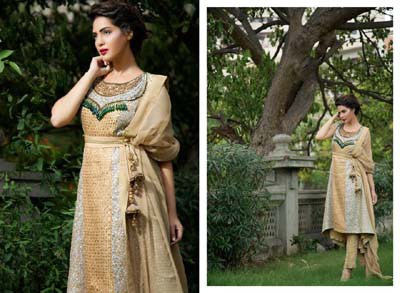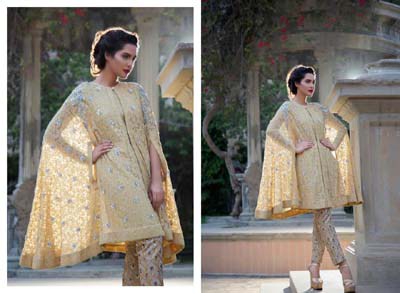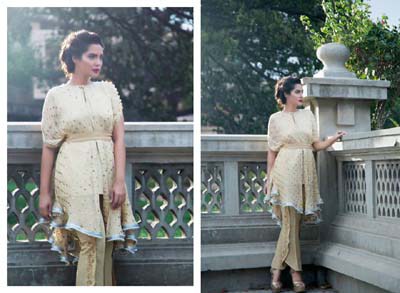 Vasim Asghar Formal Dresses for Women 2016 Related at Fashion Trends