Hira Hashmi Sheikh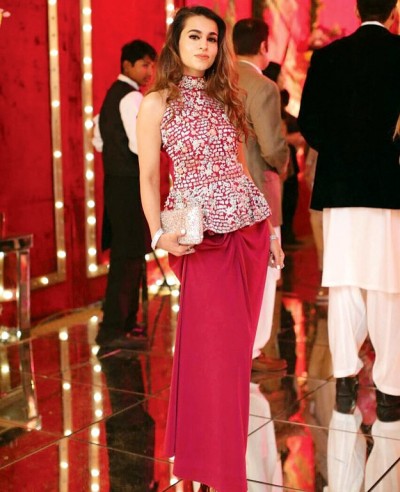 Hira is looking very dashing and wonderful in the contemporary wedding dresses. She loves to wear the fuchsia pink dress peplum paired with draped sarong. She has the encrusted clutch in her hands and she has finished off her look with wavy hair and has the flawless face glam.
Nurzia Khan
Nurzia has done the right style notes by wearing the traditional ensemble. We like the use of chunri with gota work, which she has done on her shirt and velvet culottes. She has gold McQueen clutch in her hands and her shoes are added as accessories. She has done the traditional look in right way.
Saira Faisal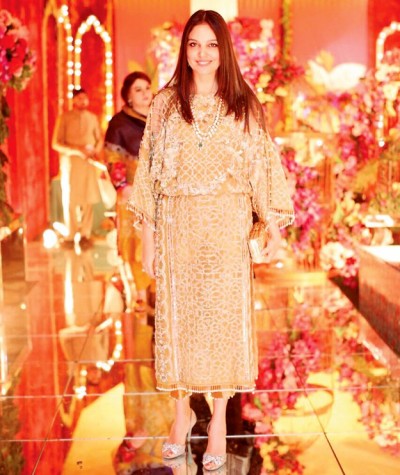 Saira has appeared with her unconventional dresses from her own line to the perfection. She likes to wear gold clutch and the silver shoes to complete her dreamy look. She has done her look top with the sleek straight hair and wears the polka necklace.
Sana Asher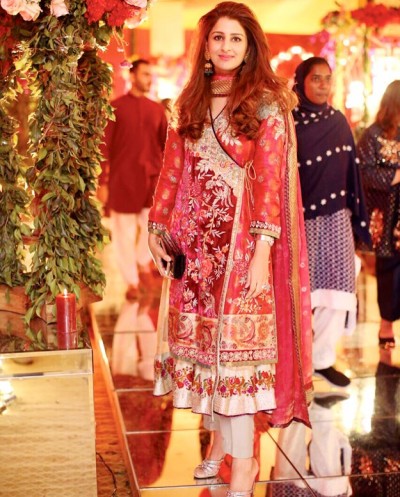 Sana look very beautiful in this vibrant angarkha and we love to look her with her intricate colorful embroidery on her dress and this work has been done wonderfully with the base color. She finishes off her look with the effortless bouncy blow dry and has the silver heels.
Sundas Manan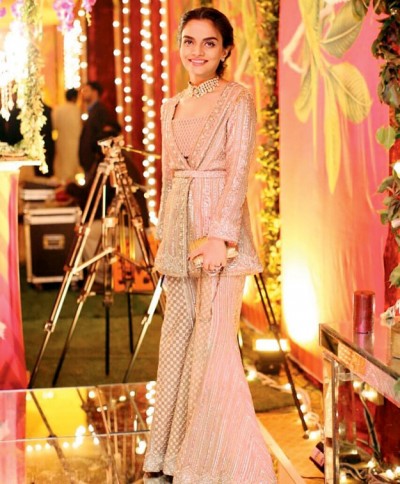 Sundas is the tres chic in Faraz Manan dress. She wears the gold belted jacket and paired it with Dhaka pants. She has teamed the outfit with the polki choker and she has tied her hair in a bun.
Unforgettable Look of Week: The Cut Related at Fashion Trends