In the fashion style world, one piece can put together in different ways. There are three fashionistas and they showed us how they put together an item from the designer collection on the basis of the style and taste of the individual.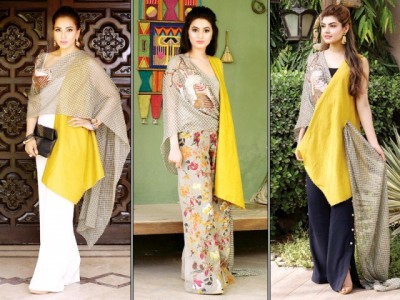 It is all written about the fashion scene of today and Shiza Hassan is top on the trend. She has collected the delicate embroidery and the color work together and these dresses are worn casually with denim for lunch or the flared pants for the night out. The top of the dress is bound to make the statement.
Amna Zain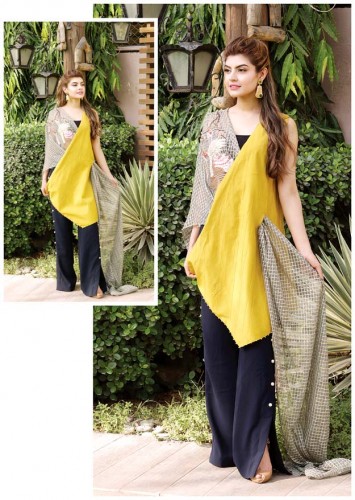 Shiza Hassan has the wrap top in a fun piece and she has paired it with the Zara pants to give it the formal look. She has mixed the fun vibe at the same time and she has kept the accessories to minimum and teamed it with the outfit with nude heels. She has kept her hair in natural waves and also had the pink pout. She has made this look for the formal event.
Chandny Mobeen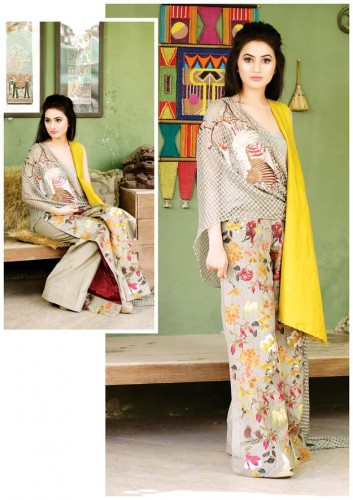 She has done the versatile piece and paired it with the right wardrobe staples. She wears the dress in variety of ways for day and night events. She has selected this piece to pair it with signature flap pants of Shiza Hassan and she has done her look with her hair pulled back to amp the glam quotient. She has done this look, which is perfect for formal night out.
Sumrina Khan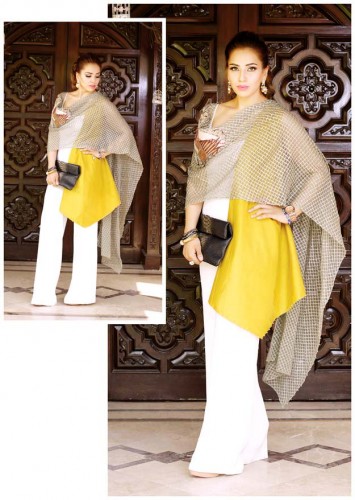 She wears the origami printed wrap, which is the perfect piece for daytime soiree. She has added the staple white pants, high ponytail and statement earrings, which is tied in the look, which gives chic look. It is ideal for the lunch with others and has the quick change of lip color and it can work for night time event.
Shiza Hassan's One Piece Three Ways Related at Fashion Trends