For Pakistani fashion lovers, there is a good news that they can get the Khaadi lawn collection 2017 from all the leading stores and also online.
Spring has started in Pakistan after which we are seeing the start of lawn dresses due to the soon arrival of summer season. Several Pakistani famous designers have already released their lawn collection 2017 for spring/summer season.
Here in this post, you can see various beautiful fashion dresses that will make your upcoming season very beautiful and comfortable. You will get beautiful colors and royal patterns in the dresses present in this Khaadi Khaas collection 2017.
This new and beautiful collection by Khaadi includes embroidered fabrics with beautiful colors and patterns. These dresses will make you look fabulous and unique and every eye during an event will be on you.
For the upcoming summer season, the Khaadi lawn 2017 spring/summer collection will produce cooling effect. This latest lawn collection by Khaadi has a touch of East Asian designs in its color and beauty.
There are special traditional patterns and bright colors in the dresses of this collection. Highlights from various designs around the world can be seen in this collection as superb colors and highlights are used in Khaadi Lawn 2017 Vol 1 to celebrate the arrival of spring season.
Khaadi was founded in Karachi in 1988 and it used hand-woven fabric to produce kurtas and loose fabric for its customers initially. The chairman and founder of the brand is Shamoon Sultan whose aim was to revive the traditional craft and dresses in the country.
"Hand-woven" is the meaning of word Khaadi and the brand stick to its name till now as it is now producing hand-woven fabrics with the combination of both eastern and western styles.
Initially, the product of Khaadi were eastern wear for men, readymade (prêt) and unstitched fabric but now the brand has expanded its business and introduced the concepts of exclusive pieces (Khaas), dresses for kids, Home (bath, bedding and furniture items) and Accessories (handbags, jewelry and stoles).
Khaadi became a global brand in 2010 when it started export to other countries. In 2014, the online store of the brand was also launched in Pakistan and it is also try to expand its digital business to other countries. In several smaller cities of Pakistan, Khaadi has its retail stores.
On 1st May 2016, the K-Clothing (SMC – private) Limited was replaced by Khaadi (SMC – Private) Limited as a corporation in order to further grow and expand the business.
Khaadi Lawn Collection 2017 Vol 1 Catalog
Here below, you can view the pictures of Khaadi lawn 2017 spring/summer collection.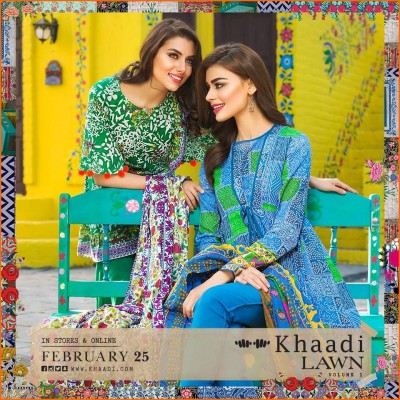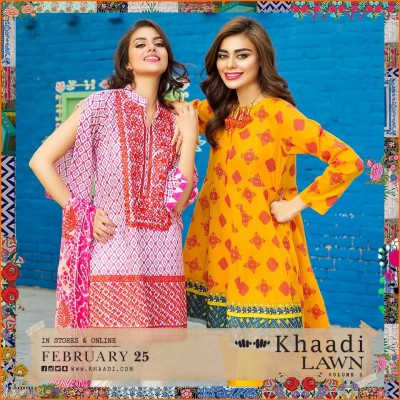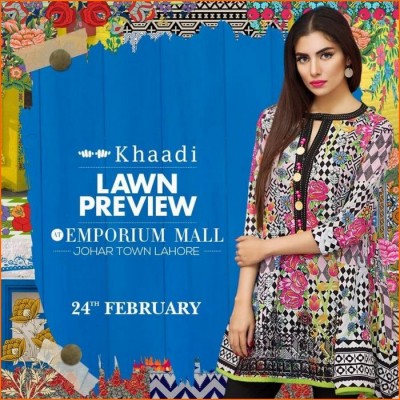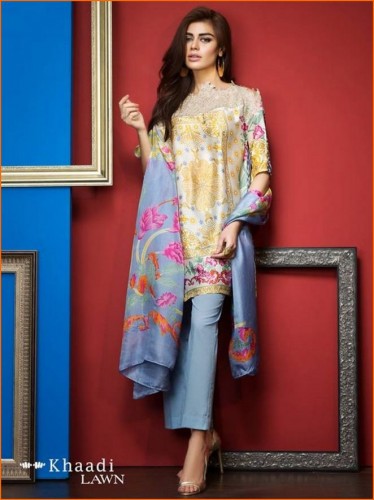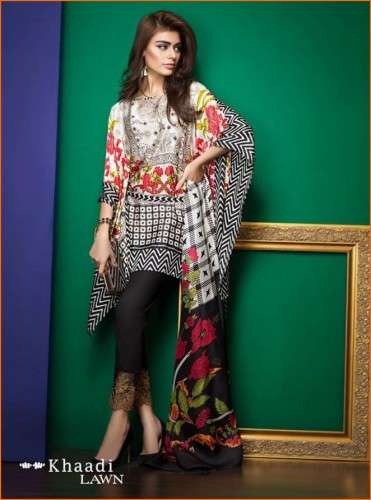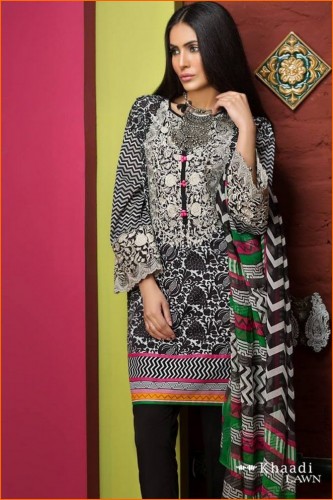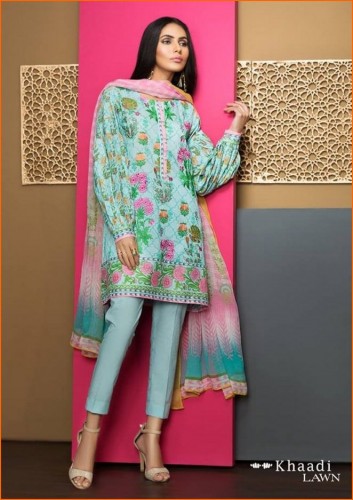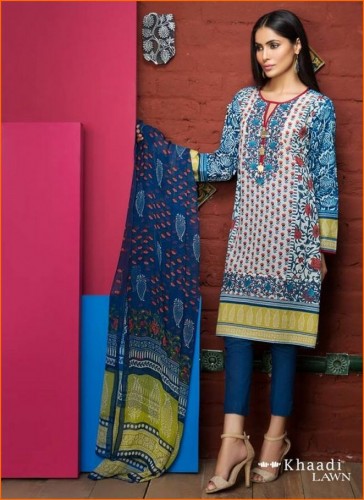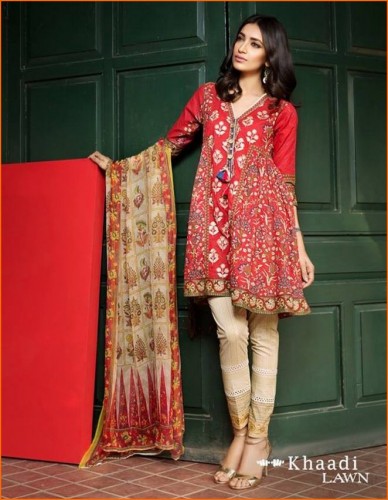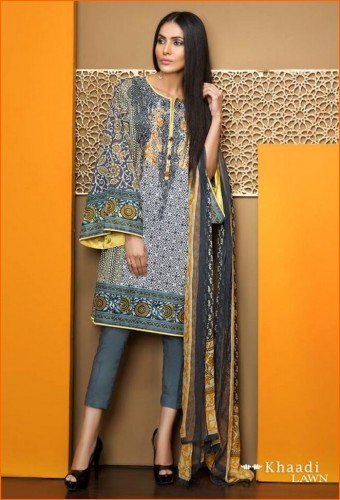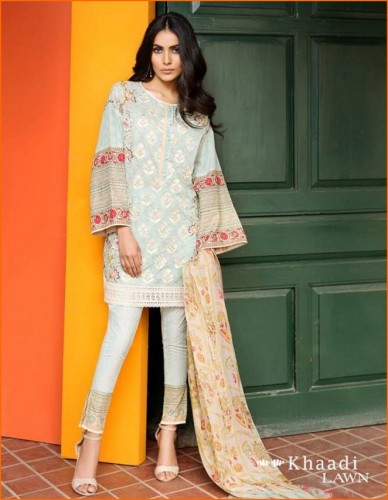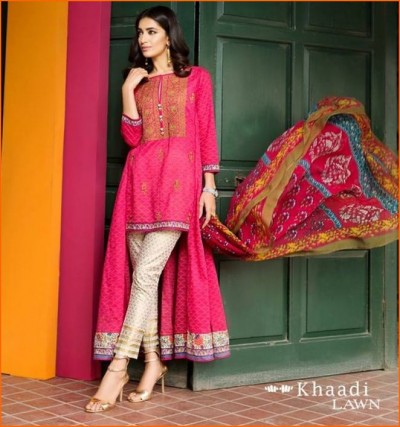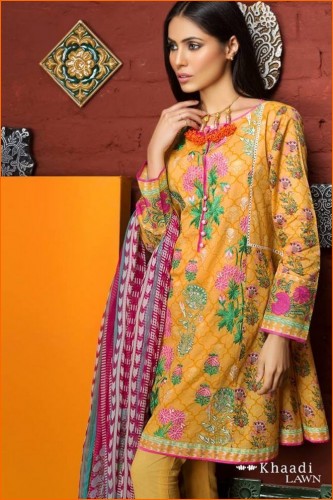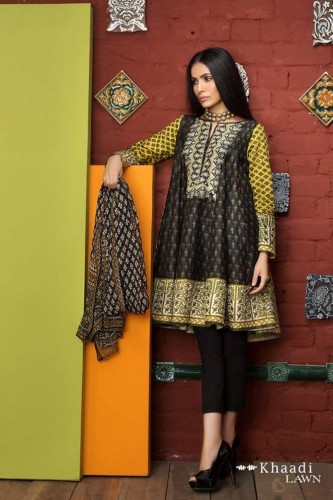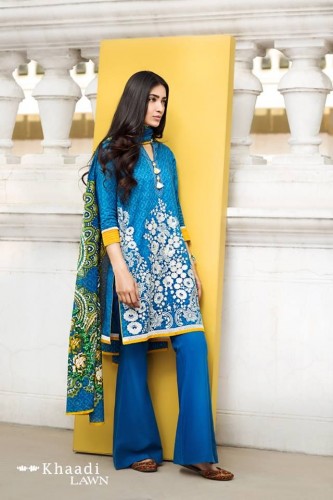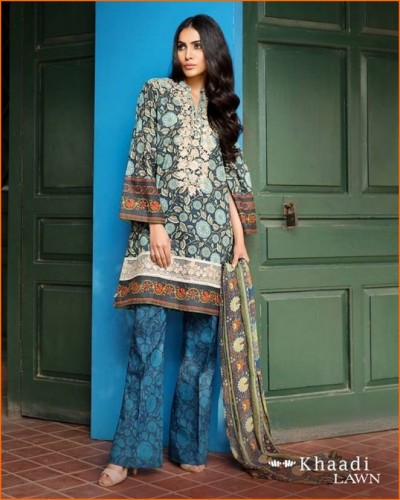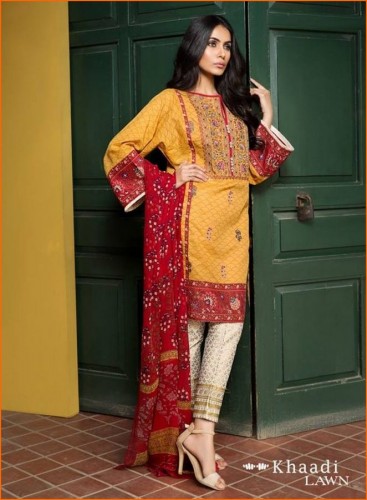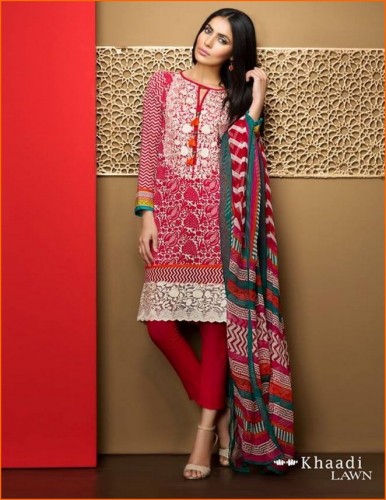 Khaadi Lawn Collection 2017 Vol 1 Spring Summer Related at Fashion Trends