Here, we are presenting the latest and most stylish Pakistani Engagement Dresses 2016. All these dresses are according to the latest fashion trend and present in beautiful colors and different designs.
The ring exchanging ceremony between bride and groom is the main function during the event of engagement. The families of bride and groom put the ring in the fingers of groom and bride respectively. This is not a compulsory event while few families organize a grand engagement ceremony while others go only for a simple ceremony and then organize a wedding ceremony. As compared to wedding dress, the bridal dress of engagement is not very heavy. It is light in color with lighter embroidery. The dress usually wear by bride on engagement is garara, long frocks, lehnga, maxis or others. Walima dresses are quite similar to engagement dresses. On engagement dress, people normally use silver embroidery while golden is not so common. You can view the latest Pakistani Engagement Dresses 2016 here below.
Latest Pakistani Engagement Dresses 2016
For engagement event, dull golden color is in fashion while long embroidered maxi is also famous for the day.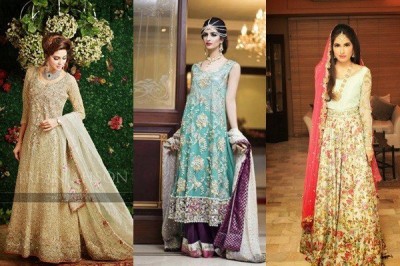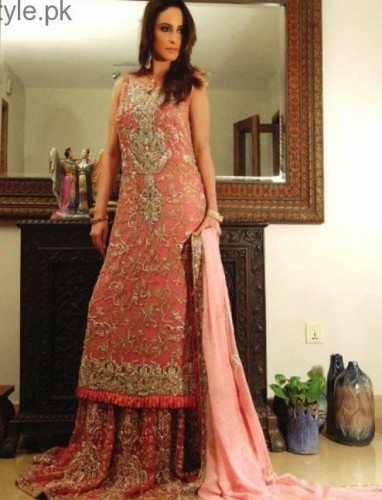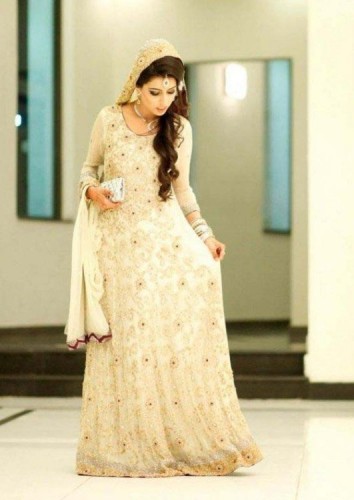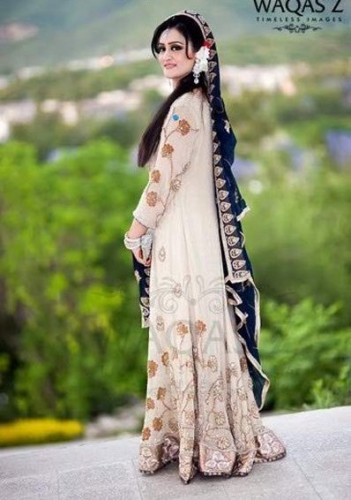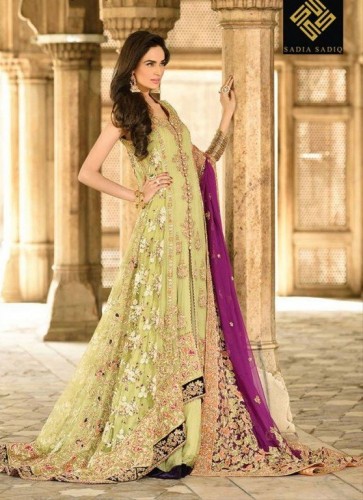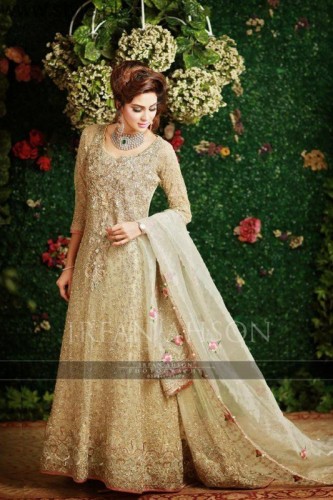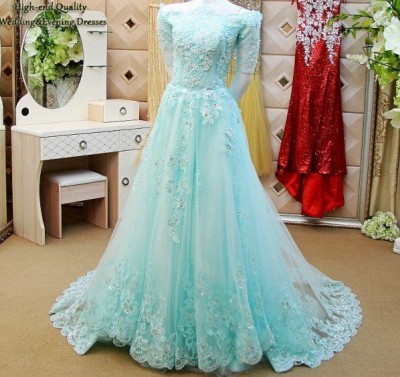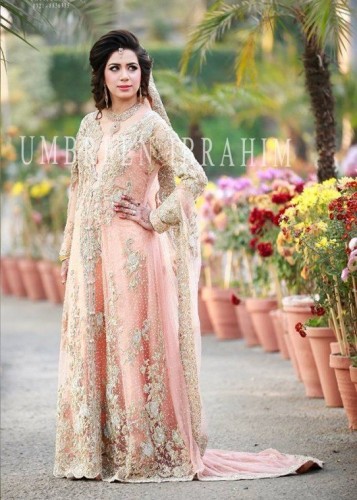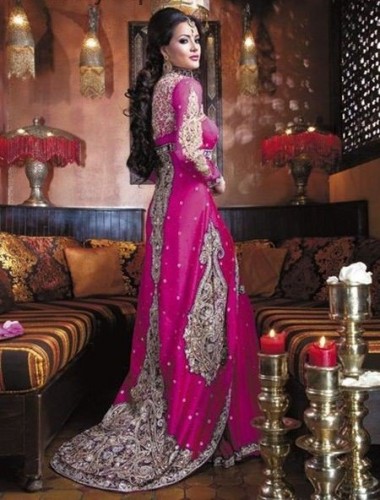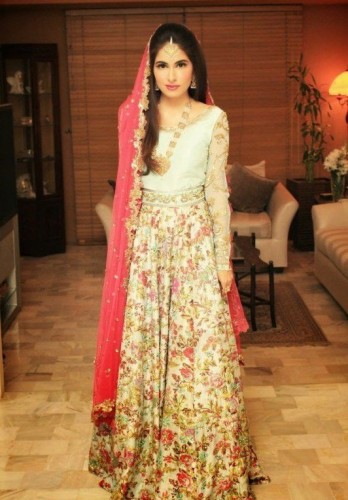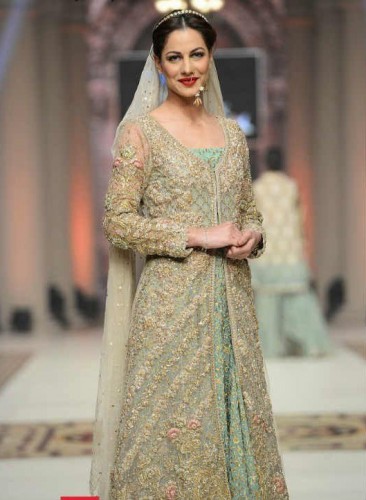 Latest Pakistani Engagement Dresses 2016 Related at Fashion Trends