HSY displayed his unique bridal range at the fifth PFDC L'Oreal Paris Bridal Week 2015, third day, 18th September 2015 at the Faletti's Hotel.
This collection is inspired by HSY collection which is intricately detailed and extremely feminine, which marks a return to a demure and softer color palette and silhouette reminiscent of HSY's work of the early 2000's, currently represented in a context manifest of the wants and needs of the woman of today. Along with usage of fabrics both timeless and pure, the fashion brand celebrates their true passion for embroideries and surface embellishment along with this collection, combining his deep understanding of the Western Silhouette along with typically Eastern embroideries.
PFDC L'Oréal Paris Bridal Week 2015 organized by Nabila and NGENTS team along with show direction and choreography by HSY, the front stage management by Maheen Kardar Ali, backstage management by Product 021, Sara Shahid of Sublime by Sara as the official spokesperson for the PFDC, logistics and operations by Eleventh Experience, with all media management by Lotus Client Management & Public Relations.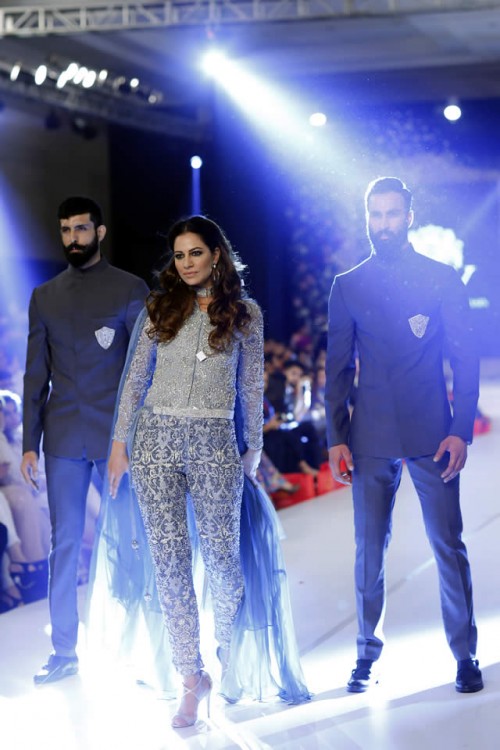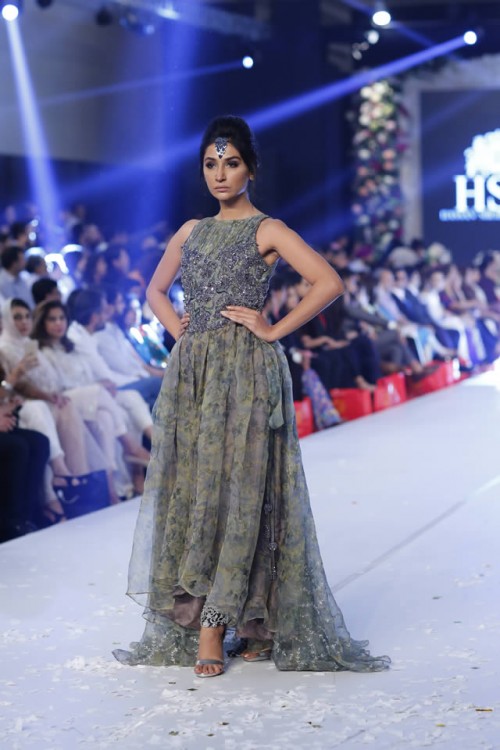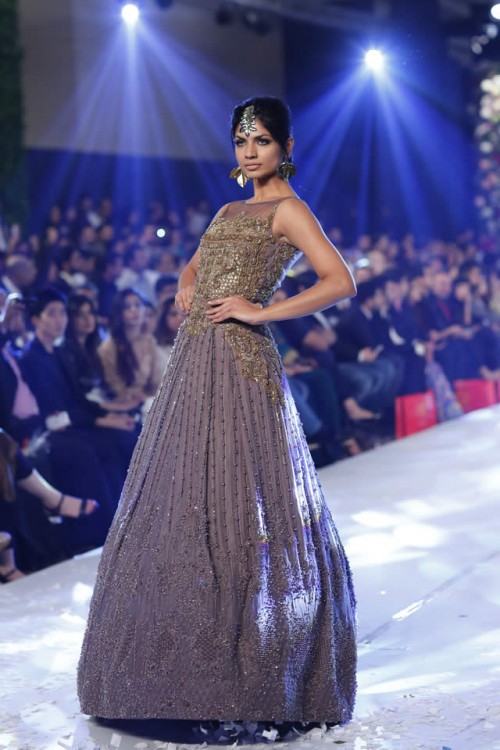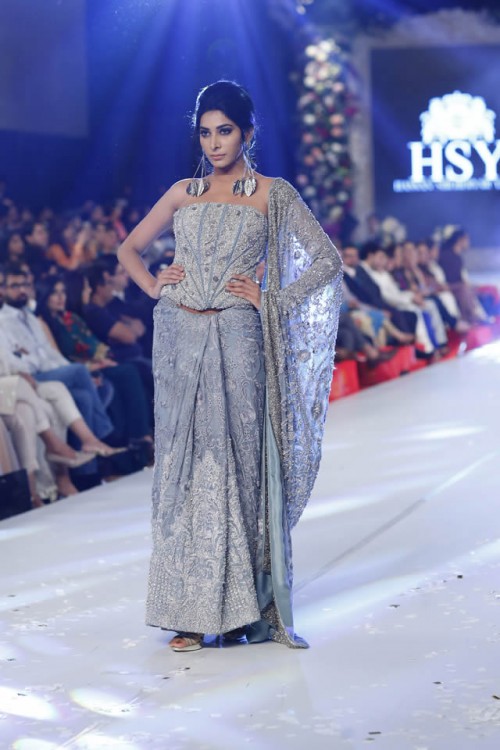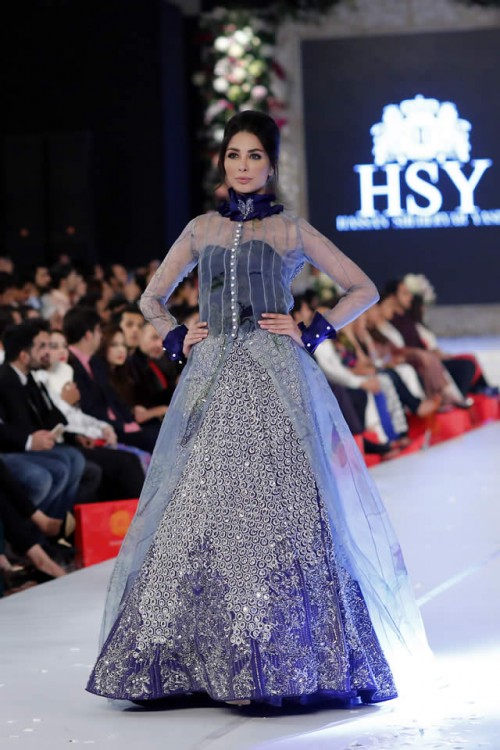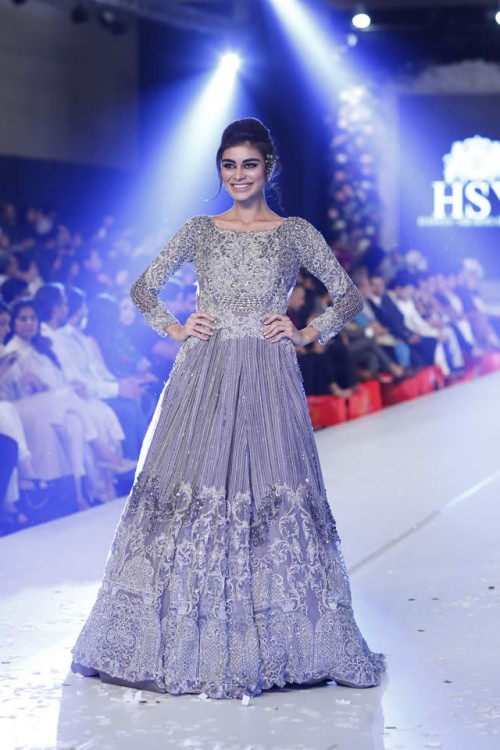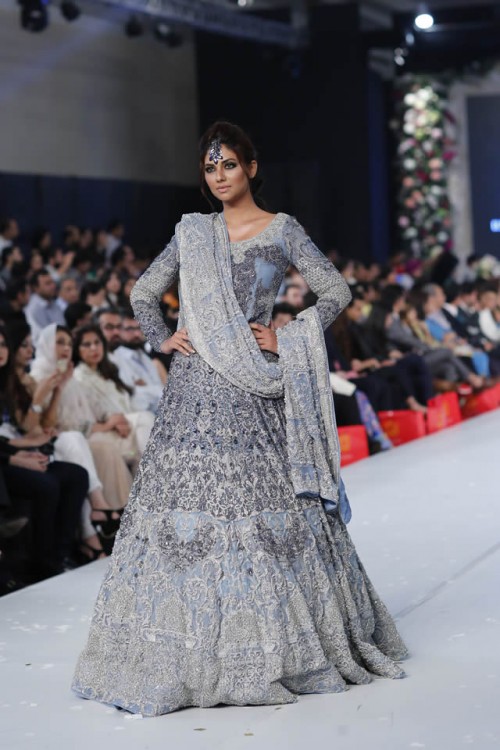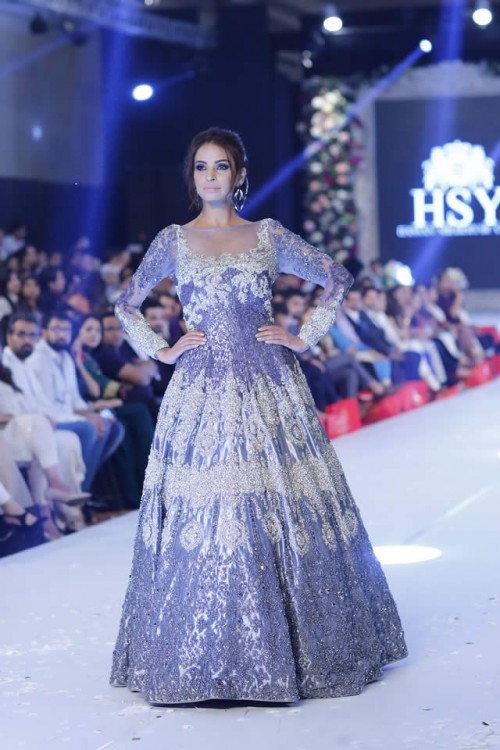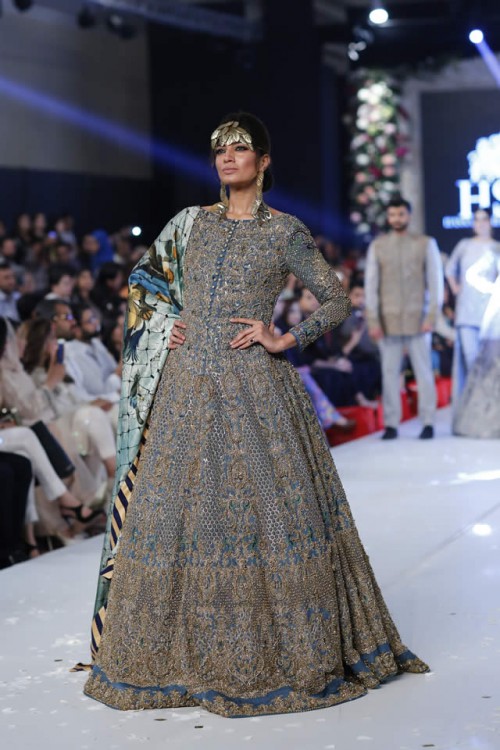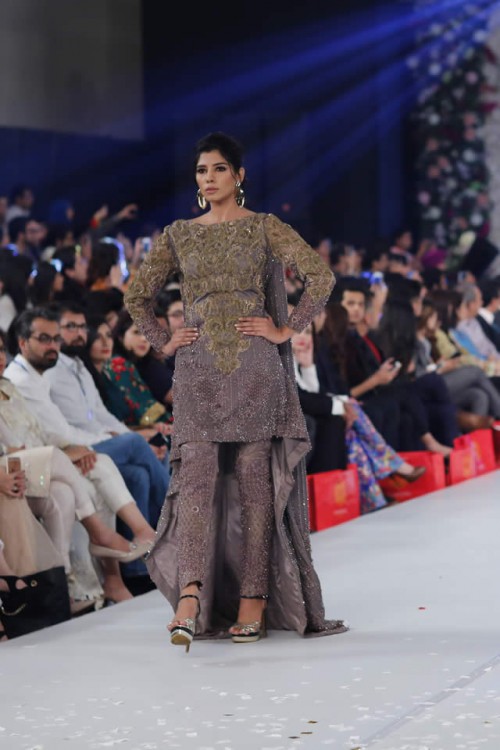 HSY Couture Collection at PFDC L'Oréal Paris Bridal Week 2015 Related at Fashion Trends