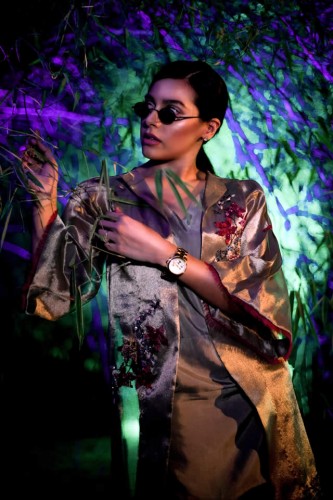 Hira Ali Studios has launched the new dress collection for the summer season, which are ready to wear, premier contemporary and this collection has been launched in the limited edition for Eid, which is titled as "Illumination".
This collection takes the inspiration from the celeb rations of t he happiness and amp and people from around the globe illuminate their surroundings with the candles, lights and fireworks and it is the celebration of good times. The collection is added with festivity and celebration with the contemporary touch. The dresses draw the attention to metallic color palette with the signature exquisite embroideries of Hira Ali on the plush fabrics. The illumination uses the fine quality thread embroideries with the earth tone and high quality fabrics to give the signature luxury to the clients in order to meet the perfection production for which this brand is known for.
This collection is provided in range of tunics, three and two piece outfits. The skills of Areesh Zubair are used for the still photography of the shoot and the visual artist Zain Khan was the official art director, renowned beauty expert Zara Gul was official makeup artist, who has also modeled with the model Maryam Raja.
Hira Ali acclaimed as one of most exciting new fashion brand of Pakistan and this brand is well known for its minimalistic, edgy interpretation of design and contemporary design. Now Hira Ali Studios has started its standalone studio space in Lahore Pakistan for the formal, bridal and luxury prêt wear.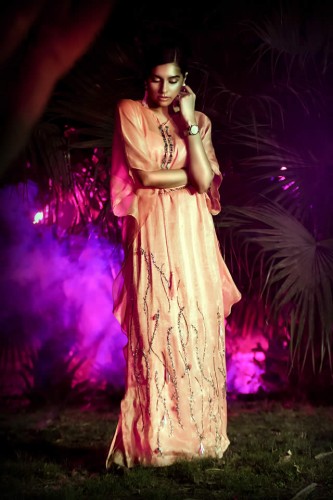 Hira Ali Studios Eid Collection 2018 Related at Fashion Trends