Just now, Sania Maskatiya Eid ul Azha Dresses 2016 have been released and you can purchase the beautiful dresses of this Eid ul Azha collection by Sania Makatiya from the outlets of this fashion brand. 'Shades of Autumn' is the name of this latest collection while the modeling for this collection is doen by famous model Sadaf Kanwal. This is an exclusive collection for Eid 2016 due to which the dresses in this collection are quite fancy. In the dresses of this collection, you can view tilla work and dabka work.
The color schemes included in the Sania Maskatiya 2016 fall dresses are quite fancy like hot pink and brown, golden and white and navy and aqua. There is a fancy touch in all of the dresses of these Sania Maskatiya Eid ul Azha dresses that include short & loose kurtas, short length shirts and andrakha style shirts. These dresses will make you look like a royal lady due to the amazing and lovely fancy work on these shirts.
We are sharing many pictures of this Saniya Maskatiya fall 2016 collection. You can choose your favorite dress after viewing these pictures right below. You can enjoy this big Eid 2016 by wearing the beautiful dresses of Sania Maskatiya Eid ul Azha latest collection for Eid 2016. These dresses will make you look like a princess during this Eid 2016.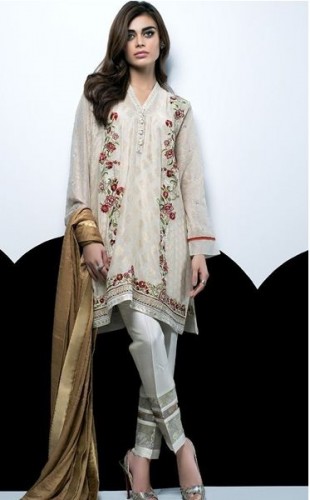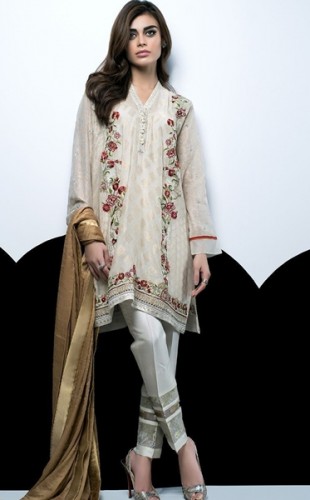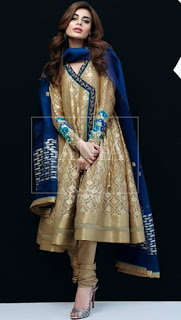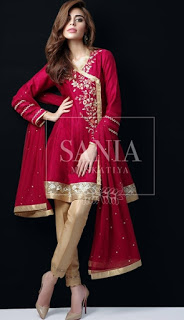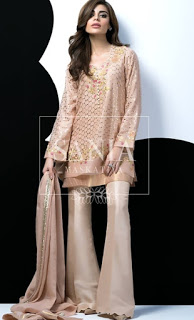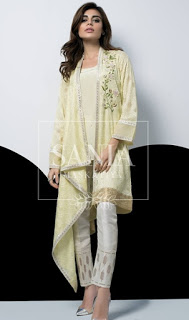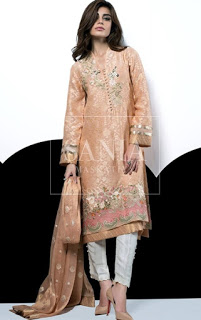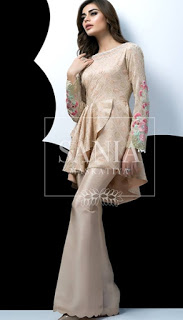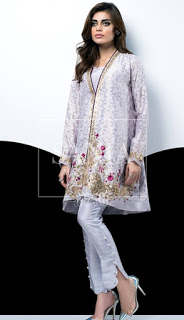 Sania Maskatiya Eid Ul Azha prêt Dresses 2016 Related at Fashion Trends