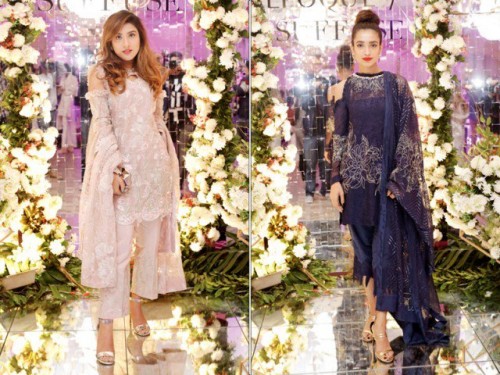 Various fashion designers have prepared the latest collections of the chic dresses, which are added with different cuts and styles. The women and girls can find the wonderful cuts in their dresses, which are launched in these collections.
Aymjen Hikmat
Aymen looks beautiful and unique in her newly designed plum-hued ensemble. She wears the sparkly pair of N21 sliders and she left the remaining look very simple.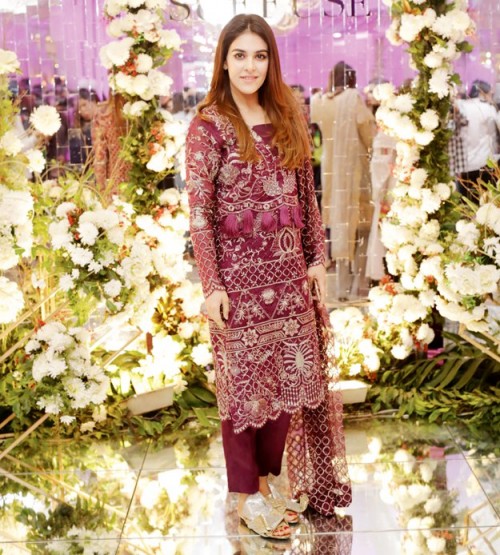 Nimrah Khokhar
Nimrah has designed the beautiful dress, which has kept the feminine in subtle pink hues. The dress is designed with extensive thread work on the ensemble and she keeps her accessories to minimum. She has made her look with curly blowdry and winged eyeliner.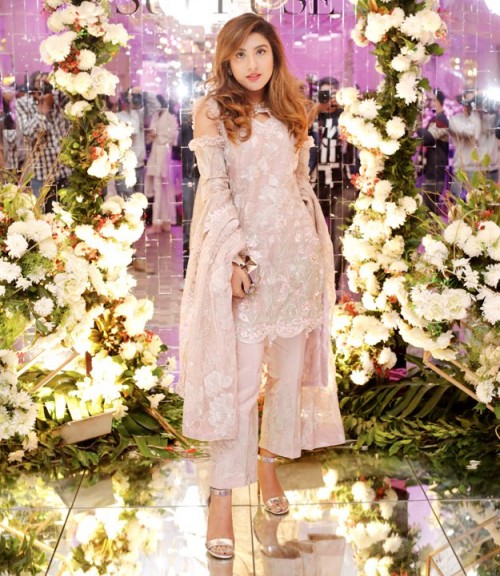 Rubab Ali
Rubab has kept the quirky with cut out sleeves and she has made the details with neckline. She has kept the accessories minimum and she adds the red lip to make beautiful her ensemble. She has also made the fuss free bun.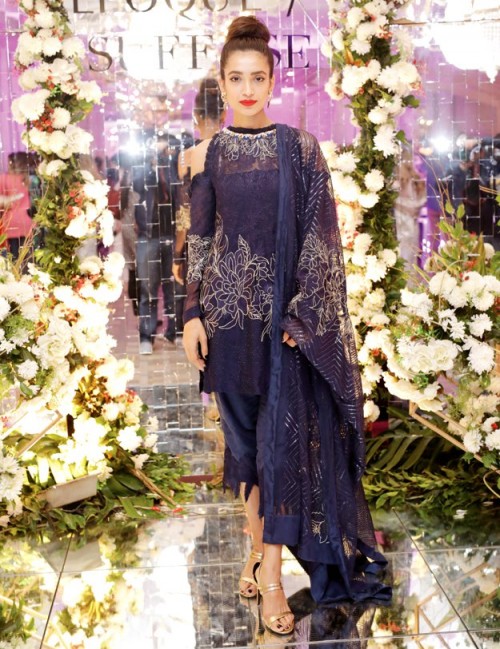 Salama Shayan
We love the wonderful and beautiful thread work and the details on the little number, which Salama has made. She has made her look beautiful with YSL clutch, glossy lip and classic Manolo.
Sana Yasir
Sana Yasir is the lady of hour and she has kept the dress chic in black number from her latest and unique collection. She has made the detail with thread work, pearls, sequins and fringes. She has made her look wonderful and elegant with bright pink Manolo and made her lips bright.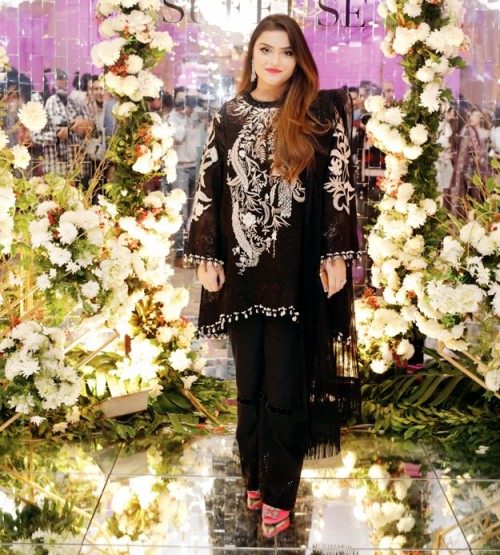 Delicate and Unique Cut Dresses Related at Fashion Trends