CARA bridal wear collection 2013 has launched recently. It has traditional lehangas with cholis and long shirts. Apart from that there are sarees and chooridars with long shirts. Thus, the collection seems to be quite diverse. All the designs for CARA bridal wear collection 2013 for women are nice and ethnic. Traditional work can be seen all over the front of the shirts, on the lehangas and dupattas of these dresses. CARA bridal wear collection 2013 for women is simply gorgeous with stunning dresses that many women would love to wear.
CARA is a brand by Imran Ikhlaq and Mustafa Shakel. It is one of the well-known brands when it comes to ethnic and traditional dresses in Pakistan. The brand offers menwear as well as women's wear. All of its clothes have a regal touch. They show you the real art of clothing and tradition. Its clothes were a part of Bridal Couture week 2012. It operates from Lahore, where it has two stores.
These dresses are great not only for brides but also for other women to wear on weddings of their near and deae ones. You can see the pictures of dresses belong to CARA bridal wear collection 2013 for women below.  The location of both stores of the brand is also listed on the website of CARA. You can get the page address from below.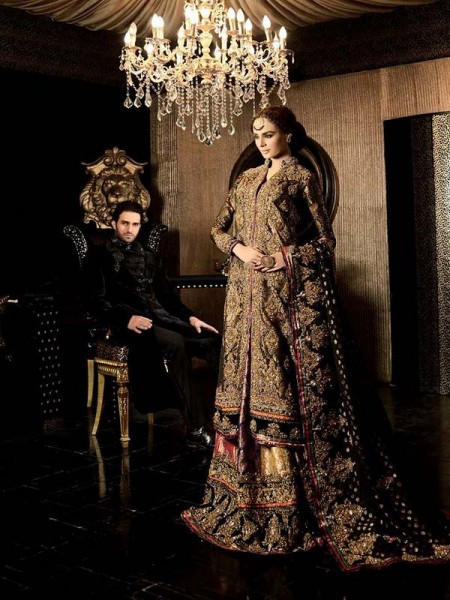 CARA Bridal Wear Collection 2013 Related at Fashion Trends