Umsha by Uzma Babar bridal dresses 2016 have been launched now in the market. The collection of the dresses is unique and they are comprised of the Durre Shahwar Bridal collection 2016 and you can watch the detail of the dresses by watching the pictures of the dresses. The pictures of the dresses are shown here for bridal dress collection line and for this collection, the stunning and gorgeous model, Sunita Marshall has done the modeling of the dresses in the fashion show. Umsha by Uzma Babar fall 2016 bridal wear collection is shown and the shirts of the dresses are made with the organza sort of mausuri fabric. The women will have the short peplum kind of shirts in this bridal wear collection and it will also be embellished and decorated with work of resham.
Umsha By Uzma Babar Bridal Dresses 2016 For Girls
The women and girls can find the complete collection of the dresses with the embellishment of Kora, and dabka work and the fancy work is also done with the touch of Nakshi. In these dresses, the sequins button work is also done in Umsha by Uzma Babar fall dresses and the lehengas are also prepared with pure organza maisuri fabrics. They can also work with the cut dana on the shirts and this collection is amazing and wonderful with the intricate looking work with the embroidery work on the bridal wear dresses. The women can choose the best quality dresses for the coming wedding and they can check the whole collection of the dresses.
The images and pictures of the dresses by Umsha by Uzma Babar 2016 fall dresses are shown in the complete collection and the clients can check the dresses in the outlet of the fashion brand. When they visit the outlet of the fashion brand, they can have closer look at the fancy and bridal wear dresses and they can opt the wonderful and amazing collection of Umsha by Uzma Babar bridal wear dresses 2016, which can enhance their grace and make them special during the wedding ceremony.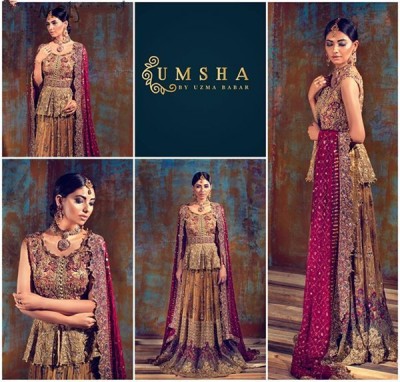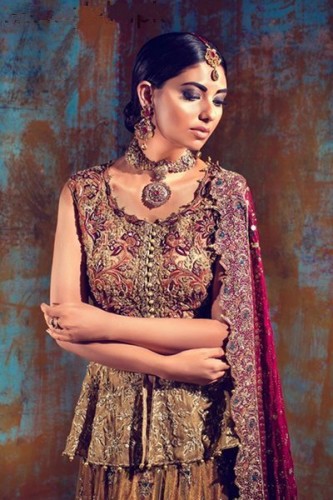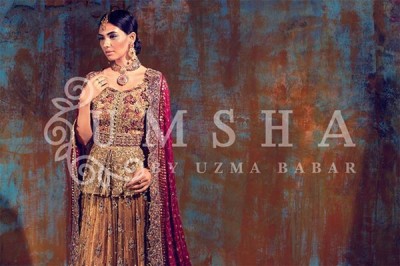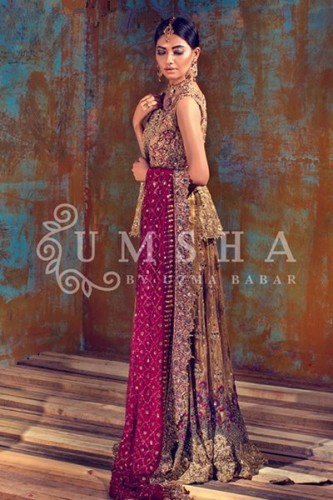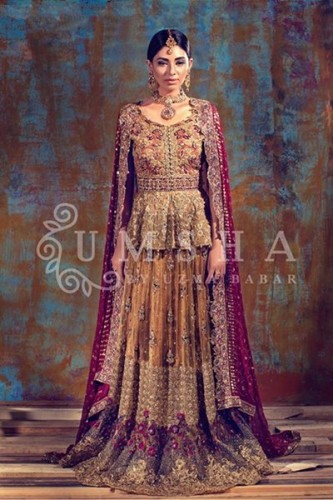 Umsha By Uzma Babar Bridal Dresses 2016 Related at Fashion Trends