New trends are mostly seen with every year. Likewise, we also see new wedding dresses designs every year also. Famous fashion designers have introduced new and unique styles of dresses this year also. Previously, brides were satisfied with red color lehangas having simple embroidery designs. But the traditional fashion has changed now as brides usually like the red color dresses in combination of other soft colors. Every girl wants to look exceptionally beautiful and unique as this day comes once in the life of every person.
The brides can easily choose best dresses for their wedding with the help of famous fashion designers. The taste of girls and modern trends are given importance by these designers while designing wedding dresses. Few of the famous fashion designers are Sana Safinaz, Zainab Chotani, Maria B, Asim Jofa, Hassan Shehryar Yasir, Nomi Ansari and Deepak Perwani. You can view number of stylish wedding dresses in the collections of these designers. Due to this, we can see a range of colors and styles in the dresses worn in Pakistani weddings.
In the latest styles of Pakistani wedding dresses, we have seen a shift from color combinations of soft to dark colors. Apart from that, the combination of light and dark colors is also trending and there is a great demand of multi colored outfits. Traditionally, wedding day is decorated with bright color dresses. On mehndi event, girls usually prefer to wear colors like bright pink, yellow, green and orange. According to the latest trend, the designers have merged these colors to make special dresses for mehndi event.
Since long, lehanga choli is our traditional wear but the styles changed with time. Lehenga with long shirts are now trendy while you will look exciting with open long shirts. Another trendy and lovely look is lehenga with A-line shirts. You will be aware about the latest trend of shraras and ghararas with both long and short shirts. In order to provide comfort and luxury during the whole wedding event, soft and light fabric is commonly used and the trendiest fabric is net fabric. Apart from such colors and fabric, the dresses are specially decorated with pearls, cut work, gotta, tilla, thread embroidery, babka and stone work. You can make your wedding day special by using these latest dressing, fabric and color trends.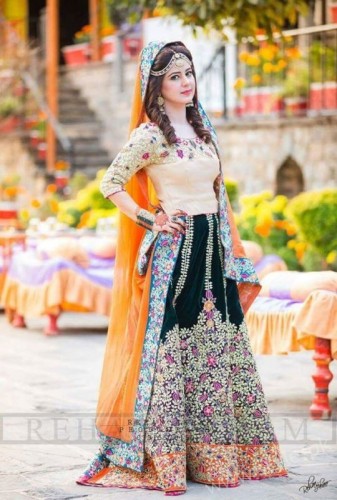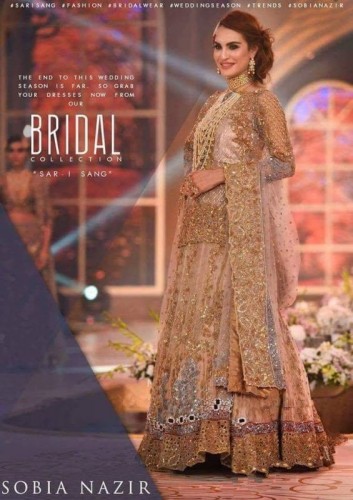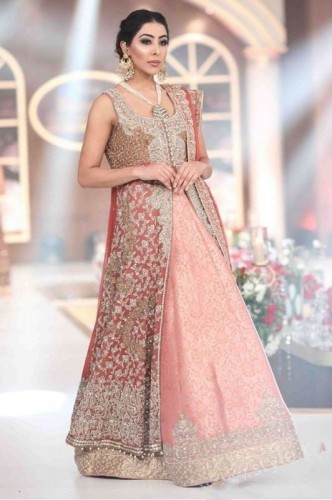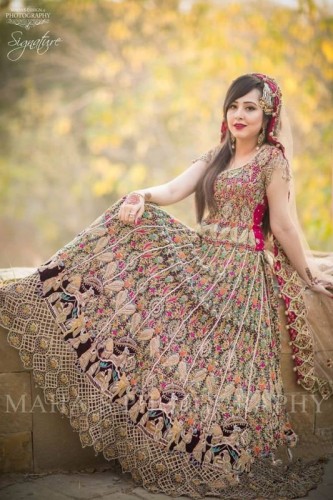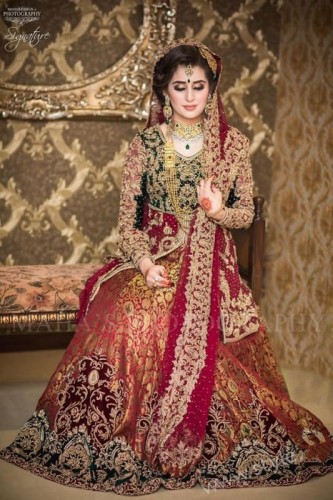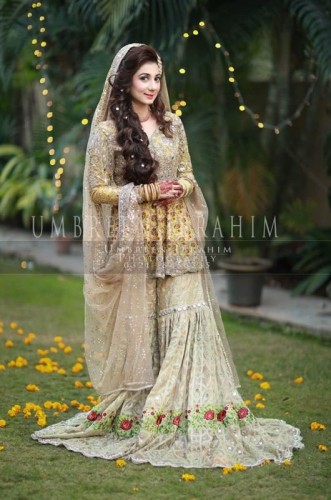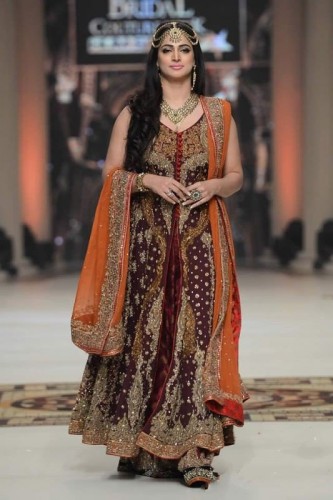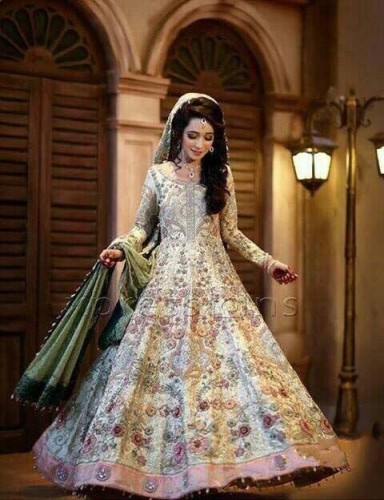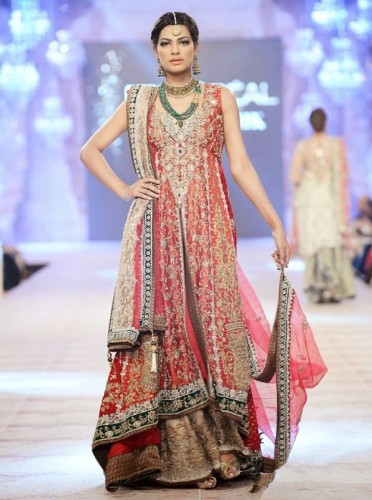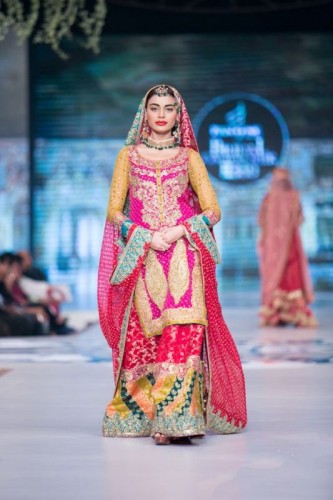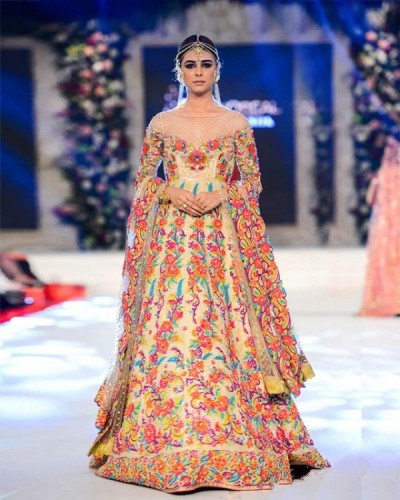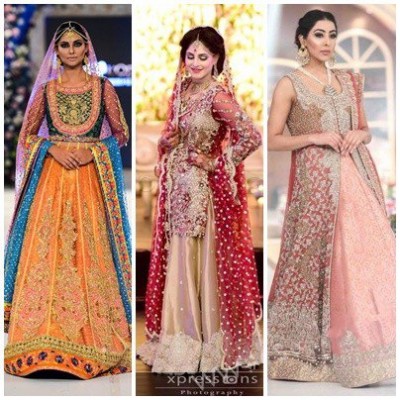 New Pakistani Wedding Dresses 2017 Related at Fashion Trends