Ayesha and Usman Qamar bridal dresses 2016 for women is the latest collection that will be presented in this post. Ayesha and Usman Qamar is a famous fashion designers of Pakistan. This fashion brand is famous for providing beautifully designed bridal wear collections for women. Haute couture, casual wear and prêt wear are the main product lines of the brand. The brand has received much appreciation and fame after launching of all of their collections.
Ayesha And Usman Qamar Bridal Dresses 2016 For Girls
There are latest designed bridal wear dresses in this latest Ayesha and Usman Qamar bridal dresses 2016 collection for women. Eastern but fashionable long shirts are present in the collection that are available with pairing of lehangas. It is specially tried by the brand to bring back the traditional and beautiful bridal fashion trend in their brand. Embroidery work and heavy stone work is used to decorate the borders, back side and front side of lehangas.
In the stitching of the dresses designs of collection, jamawar and pure chiffon fabrics are used. In this collection line, the two most prominent colors are silver and red. Here below, you can view pictures of Ayesha and Usman Qamar bridal collection 2016. Fouzia Aman is the model of this collection while Khan Shoaib has done the makeup. These bridal dresses will make your wedding day a very special one.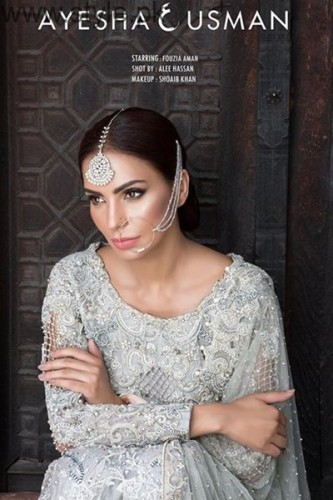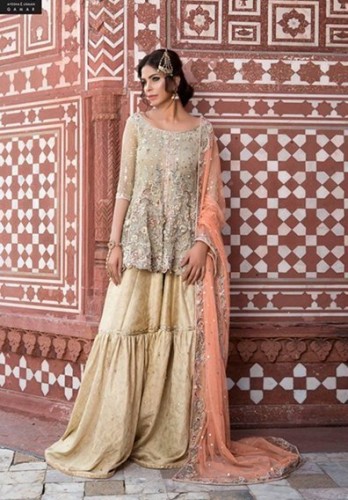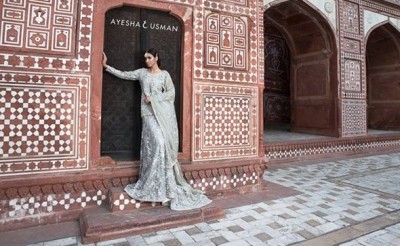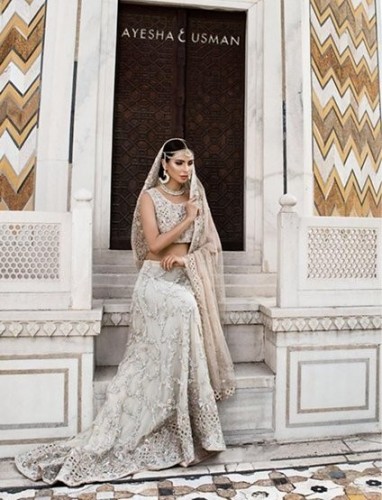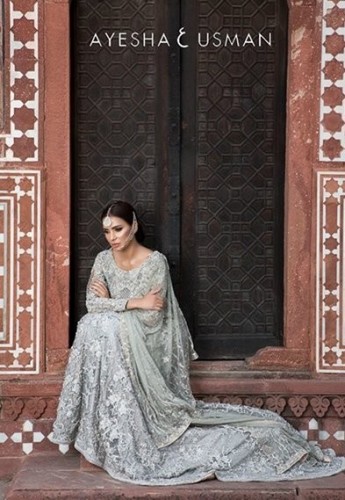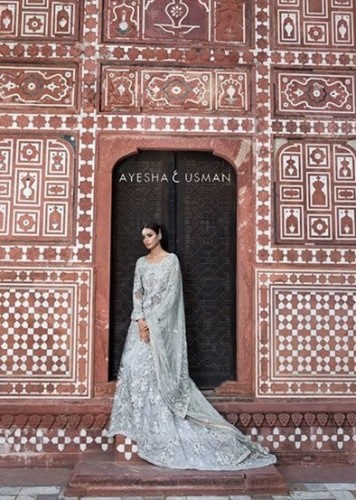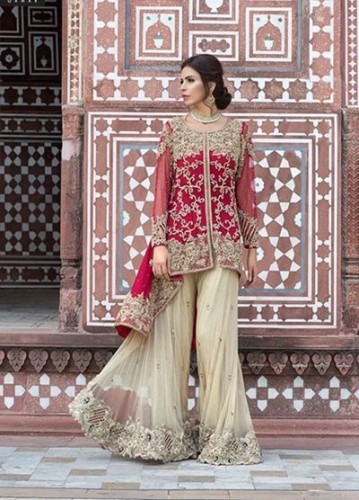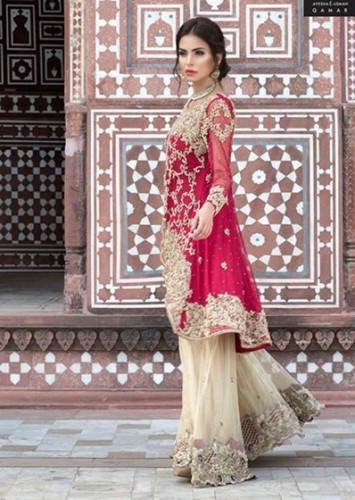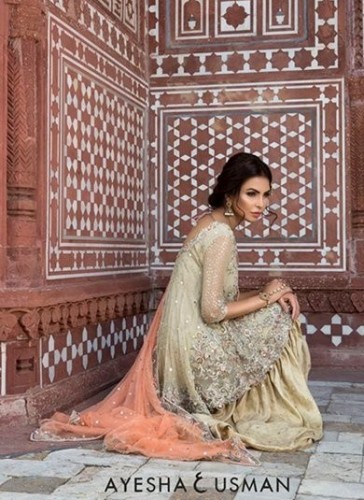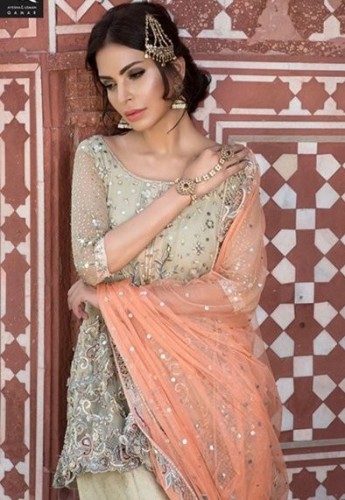 Ayesha And Usman Qamar Bridal Dresses 2016 Related at Fashion Trends