San Francisco, Faryal Makhdoom, wife of popular Pak fame British boxer, Aamir Khan said that she had many dreams to live peacefully in her in law's house but she could not find the comfort in the home of her in laws. There is grave conflict rose between Faryal Makhdoom and her in laws few months earlier, which is not yet settled. She targeted her in laws once again and she criticized them badly.
She gave an interview in which she said that she is carefree about her dress but she takes care of the respect of her dress as she is born in Muslim family and she is also Muslim. Her in laws put blame on her about her dresses which is baseless. She said that her husband has complete confidence on her.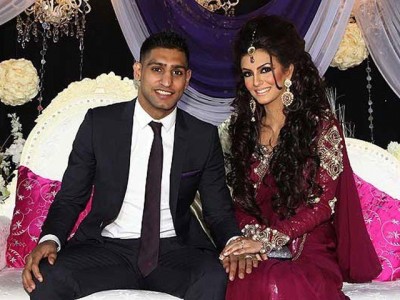 She also refused the allegations of the plastic surgery and said that she did not get done the plastic surgery on her face but she got done the figure to remove the black spots, which rose around her eyes due to less sleep and drink less quantity of water. She also made her cheeks full and beautiful and she got done the figures on her cheeks. But her in laws said her Michael Jackson.
Wife of Aamir Khan Refused Allegations of Her In Laws Related at Fashion Trends